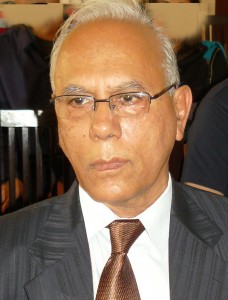 Abdul Qadir Qureshi, whose career as a working journalist spans well over four decades, has the standout quality of undertaking the toughest of assignments and delivering in the nick of time. Meeting and beating deadlines have been the hallmark throughout his illustrious career.
He made the national news agency of the country proud by filing innumerable stories day in and day out for decades. His efficiency and consistency have remained unmatched in the profession. His contribution to the cause of the Associated Press of Pakistan (APP) has been legendary.
Jumbo Karach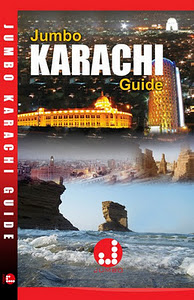 i Guide presented a different kind of challenge to Abdul Qadir Qureshi in the role of Chief Editor. But he brought all his expertise and experience into play and came up with a spectacular performance to put together the landmark publication.
Abdul Qadir Qureshi, widely recognized as the doyen of working journalists in Karachi, has always believed in letting his work to do the talking. He has done a commendable job by making Karachi's first-ever comprehensive travel guide a real historic document. His selection of top-class articles in the inaugural issue has provided a head start to the project.
Jumbo Karachi Guide has been published by Jumbo Infomedia. It is spread over 148 pages of A-5 size in four-colour while being printed on Matt Finish paper with worthy resource material between the covers.