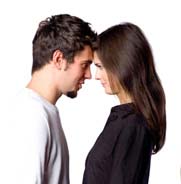 Today when I went with the children of my relatives at  a famous park of Karachi on the evening of a working day , I saw there couples who seemed to be on dating because none of them had children with them in that "family park". None of the bench was vacant there where one can sit on. Its really
painful
to see the inreasing trend of "dates" in our society. Quran clearly says k
jo aurtyein tumhein pasand ho unko hisaaar e nikaah mein lo aur chori chupay

aashnaiyan

na karo….
If u like any girl, talked to her parents and propose her straight away…make ur connections legal and the lasting one, thts what a girl and her parents desire. All the girls n guys must
stay away
from such kind of environment/ literature/ videos/ musics that stimulate our feeling  or emotions for the searching of illegal ways….
It is the duty of every
"relative"
to give
"respect
" to each girl and guy so she or she cant be forced to use illegal ways to fulfill her/his emotional needs…All the girls and guys go for the physical activities or exercises that make them sweat a lot.
avoid teasing
to those girls who r unmarried, widow or divorced. If you cant help them then its better to hold your tounge.
May Allah ease the legal path for all of us…aameen
By U N Barry