Rising over or above self; telling the truth and speaking from the heart; talking logic and calling justice; the fact remains, honestly and sincerely, current political leadership, both of government and from the opposition, fail to deliver in basic rights and public utilities they promise to masses or what commoners expect of them!
Failing are both the government and opposition options at large. Here many may wonder about judiciary and military options. Whatever the options, law and judiciary remain all-time priority. Military option is the last resort.
For now the level of mistrust, intolerance and vanity assumes horrendous proportions amid leg-pulling, mud-slinging and arm-twisting with no respite, hue and cry and very vociferous alarms of sheer helplessness.
Change of faces, policies and loyalties within the same tested, tried and tattered set up of both government and opposition is not the answer to the dwindling, deteriorating and dampening state of political affairs. It is a question of complete overhauling of our political system and total transformation of political leadership to those simple, selfless and salvaging souls in the social sector!
Ruling out as unfortunate but stark reality, the failing first option of the government and dwindling second option from the opposition, the third viable and logical option is such an out-of-the-box solution that m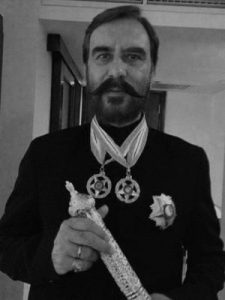 ay sound to our political, economic and social analysts as out of sorts, if not very ridiculous.
As such, all set and be prepared for an interesting scenario when some burst into laughter, others giggle, yet others stunned to hear the simple logic of the unthinkable and unbelievable third option only when the major options bamboozle and backfire:
Imagine the so-conceived but so pertinent view of tested and reputed philan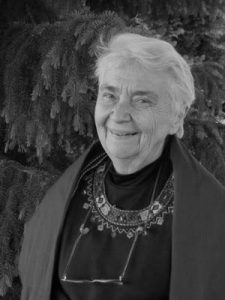 thropists at the helm of government affairs! Proven is their comparatively large-scale management acumen in planning, organizing, directing and controlling. Plus point to it is indeed their tested and tried sincerity and honesty
in words as well as deeds.
Worth an out-of-the-box feeler in this regard are all country-wide trend-setting Models/Institutions Trusts/Centres/Societies and alike. To name some both well-known and less-heard ones are Chippa, Saylani, Ansar Burney, Alamgir, Edhi, MALC, Al-Mustafa, Fatimids, Red Crescent, APWA, PAFWA, SOS Village, Darul Sukoon, Darul Aman, Darul Masarrat, Darul Khusnood, OPP, CARE. KVTC, Al-khidmat, Al-Falah, Al Noor, Al Shifa, Aziz Begum, ABSA, IDA RIEU, Nai Subah, philanthropists like Dr. Ruth Pfau, Sarim Burney, Dr. Ansar ul Haq Syed, Late Shamshad Khan of Umeed Special Academy, Legendary Laila Dossa of JS Academy etc.
The question is whether vested political interests would allow the nation to experiment with better option of trust-worthy prodigy of philanthropists!? It is the die-hard ego and self-interests of the former prevailing over the dim and grim notion of the illustrious and selfless philanthropic mesiahs of a mission. Worth a thought please.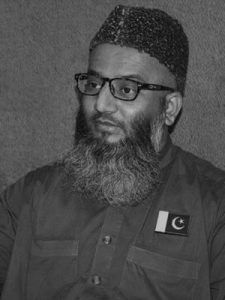 Even if it dares a thought it may be at the expense of a big question mark on the mental condition of the thinker within the ranks of his or her family and social circle, posing a satirical explanation on how can a social worker fantasize to be among the top brass of government?
Imagine for a while when all options of rosy promises to the public withering, can there be a justifiable and suitable solution available by imaginative, innovative and inspiring philanthropic souls with loads of macro and national level managerial acumen to efficiently and effectively address civic and social problems of commoners!
Can the current government functionaries and opposition stalwarts think Pakistan beyond self and vanity, voluntarily stepping down in favor of the tested, tried and trust-reposing philanthropic messiahs of change!? If there is a will for Pakistan, there is a way for Pakistan! The earlier the better.#
—————————————————–
The writer, senior faculty in Media Management and Corporate Communication, contributes to media on national and international affairs.
—————————————————–
parvezjamil@hotmail.com