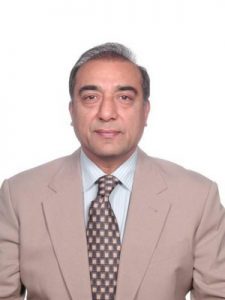 Chief of Karachi Chamber of Commerce & Industry (KCCI) M. Shariq Vohra has urged shopkeepers and small traders that instead of demanding to enhance business hours from 6:00PM to 8:00PM, it was high time to change the habits of opening businesses belatedly and start all types of business activities early in the morning upon sunrise in order to save the countrymen from the lethal coronavirus pandemic. Exchanging views at a meeting during the visit of delegation from Alliance of Arambagh Market Association to KCCI, President KCCI said, KCCI fully realizes and is well aware of all the hardships and losses being suffered by shopkeepers and small traders due to curtailment of business hours but they must also realize that our beloved country is also going through an extraordinary situation and most difficult time, hence we all have to make some inevitable adjustments in our lifestyle and strictly comply with SOPs and business hours in order to save our brothers, sisters, senior citizens and kids from life threatening COVID-19 pandemic. Chairman Alliance of Arambagh Market Association M. Asif Gulfam, Vice President KCCI Shamsul Islam Khan, Chairman Special Committee for Small Traders Majeed Memon, KCCI Managing Committee Members and representatives from various commercial markets were also present at the meeting.
President KCCI further commented that KCCI has always tried its best to resolve the issues being faced by small traders and shopkeepers who, instead of remaining divided into pieces, must all unite under Chambers platform which is the only platform that serves the entire business and industrial community under the policy of Public Service without any discrimination. He advised shopkeepers that any issue being caused by the police or citys administration should immediately be brought to KCCIs notice so that its Police Chamber Liaison Committee and other relevant subcommittees could intervene in the matter to minimize the grievances being faced by traders during the ongoing extraordinary situation. We have to act responsibly by strictly adhering to SOPs but the police department, LEAs and citys administration must also ensure that all shopkeepers and traders are being treated equally and no injustice is being done to anyone which, if happens, will not be tolerated and taken up at the highest level, he added.
Speaking on the occasion, Chairman Alliance of Arambagh Market Association Asif Gulfam, while referring to the sincere efforts made by Chairman BMG Siraj Teli who struggled really hard for minimizing the hardships being suffered by small traders as soon as the lockdown was imposed in March 2020, hoped that KCCI, being the true representative of the entire business & industrial community, will once again raise voice for small traders who are too disturbed because of limited business hours. Instead of allowing business hours from 6:00AM to 6:00PM, the government should allow business activity from 8:00AM and 8:00PM which would help in minimizing the losses to certain extent, he added.He said that although shopkeepers, salesmen and other staff at shops were strictly adhering to all the SOPs but it was the general public and customers who usually ignore the SOPs which was the basic reason for the upsurge in COVID-19 cases. The government, instead of closing the shops earlier, must come up with some kind of an effective strategy to compel the masses to strictly comply with SOPs which would yield positive results, he stressed, adding that instead of curtailing, the government should look into the possibility of enhancing business hours which was the best possible solution for dealing with overcrowding at commercial markets.