By Mohammad Nazakat Ali
The Chairman of the Federal Public Service Commission (FPSC), Justice (Rtd) Raana Bhagwandas, has urged the youngsters, having completed education, to think in terms of contributing their bit for the country rather than expecting each individual to be provided jobs by the government.
He made the observation in his keynote address in the Career Counseling Session, organized by the University of Karachi with the collaboration with Department of Youth Affairs, Government of Sindh, and the FBSC, here at the university's ICCBS Auditorium of the HEJ Research Institute of Chemistry on Thursday.
Justice Bhagwandas was of the opinion that the youngsters of the country possess enormous talents in different fields and they can make a huge impact if guided and motivated properly.

"They are not short of talent. They are quick learners and hard workers. They need to be guided and motivated to let them make the best use of their skills and education. They are full of energy. All they need is the direction," he remarked.
"On their part, the youth should also realize the limitations of the government. Obviously it's practically not possible to provide government job to every individual passing out from the university. They should learn to think in terms of giving something to the country rather than expecting from the government," Justice Bhagwandas observed.
"You people are fortunate to be the citizens of an independent and sovereign state. Let you play a proactive role in taking our country to another level. You are the future of the country. You to think and deliver," he urged.
"The FPSC provides job to qualified and deserving youngsters. It's not influenced by the government or the state. The selection is done purely on merit," Justice Bhagwandas added.
Shoaib Ahmed Siddiqui, Secretary, Youth Affairs, Government of Sindh, in his brief remarks, advised the youngsters to meet the challenge of tomorrow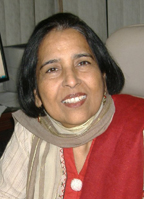 by engaging themselves in activities that enhance their skills. He pointed out that the youth of today held the key for charting the destiny of the nation for the years to come.
Prof. Dr.Shahana Urooj Kazmi, Chairperson, Department of Microbiology, stated that the session was organized to create awareness and to motivate youth for enhanced participation in CSS Examination under the SPSC.