Posts Tagged 'Karachi History'

Pakistan Pakistan State Oil Company Limited, the oil market leader in Pakistan, held its 39th Annual General Meeting (AGM) at a local hotel in Karachi. The meeting was chaired by Mr. Sheikh Imran UlHaque, Managing Director and CEO of PSO. Present at the meeting were Mr. YacoobSuttar, CFO; Ms. Ayesha Afzal, Company Secretary and other members of the PSO senior management.
While summarizing the company's performance in FY 2015, Mr. Sheikh Imran UlHaque shed light on the challenges faced by the Company and how its profitability was adversely affected by the sharp decline of 46% in the OPEC basket price of crude oil from USD 109 per barrel in July 2014 to USD 59 per barrel in June 2015. He also gave the shareholders a brief overview of Pakistan's economic indicators in FY15 as well as the petroleum consumption pattern in the country, PSO's product-wise market share and the competitive landscape of the oil market.
Speaking at the occasion, Mr. Sheikh Imran UlHaque said that PSO is an iconic institution of Pakistan and the number of people we touch every day is extraordinary. He also said that by utilizing its well-established storage and supply infrastructure and wide-spread retail network, PSO has ensured that the wheels of the nation's economy continue to move forward.Sharing the way forward for the company, MD PSO said that PSO is striving to ensure ethical and transparent operations in all spheres of its business;retain market leadership in all key products; undertake diversification into alternate fuels like Liquefied Natural Gas (LNG) and integration into refining business through acquisition of additional stake in Pakistan Refinery Limited.
During the course of the AGM, the shareholders approved the company's financial statements along with a final cash dividend of Rs. 4 per share (equivalent to 40%) in addition to the earlier interim cash dividends of Rs. 6 per share (equivalent to 60%). The total cash dividend for FY15 stood at Rs. 10 per share in comparison to a dividend of Rs. 8 per share in FY14.
While appreciating the efforts of the company's management the shareholders expressed concerns over the rising circular debt of the company as well as the absence of a Board of Management of the company. Concluding the meeting, Mr. Sheikh Imran UlHaquethanked the shareholders for attending the AGM and expressed gratitude for their valuable guidance to the company. Acknowledging the value of points raised and suggestions made by the shareholders, the PSO management assured the shareholders that the company will follow the best corporate practices to maximize returns for all stakeholders including the shareholders and the country.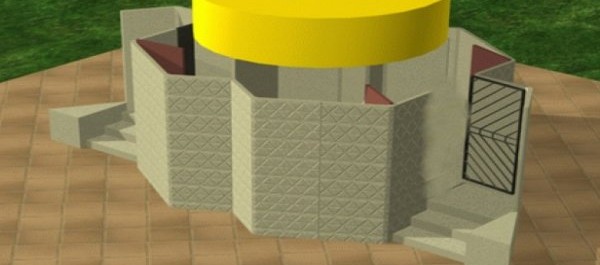 The commissioner office has planned to build 200 public toilets in the government offices. According to a news source, the commissioner office has taken this initiative on orders of the Sindh High Court.
Commissioner Shoaib Ahmed Siddiqui told reporters that the public toilets would be built at different locations in the city and old toilets would be revamped. The news source reported further that the Karachi Water & Sewerage Board and K-Electric would provide free of cost water and electricity to the public toilets.
Brian Heath assumed charge as the U.S. Consul General in Karachi on August 20, 2014. A career member of the Senior Foreign Service, Mr. Heath most recently served as the Minister-Counselor for Management Affairs at the U.S. Mission to the United Nations in New York.
Since joining the Foreign Service in 1998, Mr. Heath's overseas assignments have included Director of the U.S. Regional Embassy Office in Al Hillah, Iraq; Consul General at the U.S. Consulate in Lahore, Pakistan; Management Officer at the U.S. Consulate General in Karachi, Pakistan; General Services and Human Resources officers at the U.S. Embassy in Berlin, Germany; and Consular Officer at the U.S. Consulate General in Mumbai (Bombay), India.
In the course of several assignments in Washington, DC, Mr. Heath has studied at the National War College; worked as a Senior Advisor in the Under Secretary of State for Management's Office of Management Policy; and served as a Special Assistant to the Assistant Secretary of State for Administration. Mr. Heath is the recipient of multiple Department of State Superior and Meritorious honor awards.
Mr. Heath graduated from Fordham University with a Bachelor's degree in political economics, earned a law degree from Rutgers University, and received his Master's degree in national security studies from the National War College. He is a member of the New Jersey and New York State bars.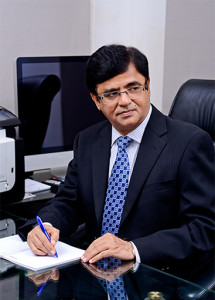 BOL, Pakistan's mew media group, has welcomed on-board globally acclaimed journalist Kamran Khan as the group's President and Editor-in-Chief. This is a major milestone for BOL which has meticulously acquired a dream-team of highly experienced professionals with decades of experience to their credit.
Mr. Kamran Khan is one of the most respected, experienced and celebrated professionals of Pakistani journalism with unparalleled fan following in Pakistan and abroad. His experience with more than 3000 fantastic investigative news stories and around 3000 daily news and current affairs shows make Mr. Kamran Khan, in many ways, Pakistan's most distinguished journalist with global recognition.
His legendary daily news and current affairs show "Aaj Kamran Khan Kay Saath (AKKKS)" gained incomparable heights in viewer ship, ratings and above all, in credibility. From The New York Times to Gallup surveys in Pakistan, viewers found AKKKS as most watched and most credible news and current affairs show in Pakistan. Before that, his 25 years in print journalism had earned Mr. Kamran Khan a celebrity status as Pakistan's most famous investigative journalist.
Mr. Kamran Khan's decision to join BOL is a momentous honor and privilege for BOL. His candid journalistic style and high professional standards symbolize the ideals of modern journalism and have brought him well-deserved international acclaim. He has been known to leave a trail of leaders in his wake and BOLwalas stand to benefit immensely from his diverse expertise.
"We are at the brink of revolutionizing the country's media industry," said Mr. Kamran Khan, while commenting on his decision to join BOL. "This will herald the beginning of not just a better and stronger media industry but also a new Pakistan."
BOL has been launched by Axact, world's leading IT company, with the objective of revolutionizing the country's media industry. The industry has been incredibly supportive and welcoming with a number of leading media professionals joining BOL to help realize the channel's long-term vision and to spread the message of SEDAxact.
BOL senior leadership, including Chairman and CEO Shoaib Ahmed Shaikh, are immensely delighted to welcome Mr. Kamran Khan to the fold. "We have promised Pakistan a revolution and we do not default on our promises," said Mr. Shoaib Shaikh, adding that Mr. Kamran Khan's decision to join BOL represents the beginning of the revolution. (PR)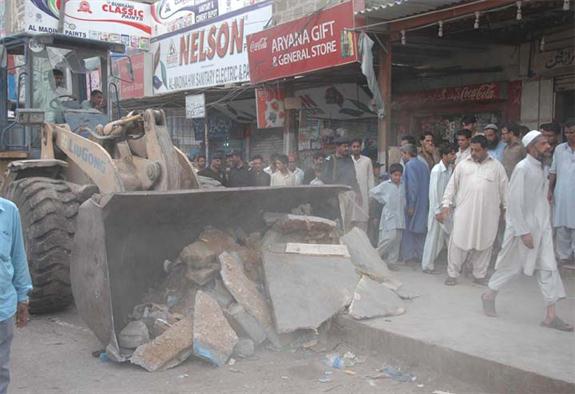 Anti Encroachments squad of KMC took action in Shanti Nagar and removed many encroachments including jhuggi hotels, patharas, sugarcane juice machine and push carts during an operation in the presence of police and rangers. The operation was supervised by the Director Anti Encroachments Mazhar Khan along with the Assistant Commissioner East Mushtaq Shaikh and other officers. On this occasion he said Pak Navy offices were also located in this area and the maintenance of traffic flow on surrounding roads was affected due to the presence of encroachments and illegally expanded pavement alongside the main road.
These encroachments were creating hurdles and other problems for citizens and it was necessary to take action against these encroachments. He said the ongoing campaign against encroachments was going on successfully in the city under the directive of Administrator Karachi Rauf Akhtar Farooqui in which the district administration and citizens have also cooperated.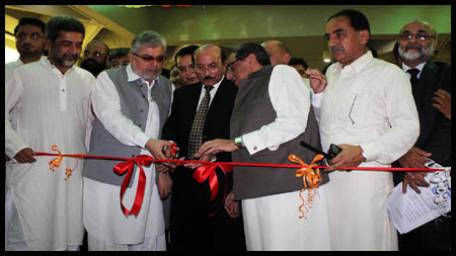 Trade and business groups within and outside Pakistan can make their investment in Sindh, blessed with untapped natural resources and having lucrative potential of investment. Addressing inauguration ceremony of 3-day 'My Karachi Oasis of Harmony' exhibition organised by Karachi Chamber of Commerce and Industries (KCCI) at Expo Centre he said Sindh has great potential of investment and we have signed many accords with the national and international companies most of them belonging to China and Turkey. We have started the digging of coalmines and would generate 660 megawatts (MW) power at Thar Coal within three to four years.Many other projects are following to this project though today we were facing acute shortage of energy but in near future the Thar Coal field would be proved as strong power generating corridor of the county.
He said in addition there were lot of opportunities of investment, trade and commerce in Sindh and its capital Karachi.Law and order was not the issue of today but it was the problem since many years and current government was giving top priority to maintain law and order and has launched targeted operation against terrorists, target killers, kidnappers and extortionists in Karachi from September 2013. There was no terrorism in Karachi while other criminal activities have been declined up to considerable level. He said after Zarb-e-Azb operation launched by Pakistan Army against the terrorist, the Sindh government has not only endorsed it but devised a foolproof security plan to meet with possible realisation by militants.
He offered all facilities, attractive incentives and full protection and asked national and international business community to avail these opportunities under the investment friendly policy of his government. We cannot afford unchecked influx specially from Northern areas in Karachi to avoid any possible entry of the militant in disguise of the displaced persons. He said strict checking was being carried out at all entry and exist points at the border of Sindh and even in the trains as well. He praised the efforts of KCCI for promoting business activities and this exhibition was instrumental source to promote the trade and business but it was very important for image building of Pakistan and whole nation.
He assured the business community for providing full support and protection to them and their business. Chairman Business group Siraj Qasim Teli endorsed the government action against the terrorists and said inspite of the problems of law and order and energy Karachi was being expended and promoted in business point of view. President KCCI Abdullah Zaki welcomed all participants and said it was 11th show of his organisation being attended by national and international companies. Vice Chairman Business group Zubair Motiwala lauded the efforts of Sindh government for eradication of criminals factor from Karachi. He said progress in taxation reflected Karachi was being growing and expending. He lauded the government efforts for utilising indigenous resources for generating electricity. He said due to the efforts of the government, Karachi and Sindh was getting momentum for investment.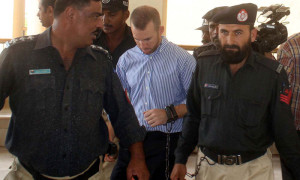 Pakistani and US officials said that the Federal Bureau of Investigation (FBI) agent, who was caught yesterday carrying bullets and a knife by security officials at the Jinnah International Airport, is being held under anti-terrorism charges in Pakistan, according to a Washington Post report.
The suspect was produced in a local court on Tuesday on the charges involving violation of local anti-terrorism laws that proscribed carrying arms and ammunition on a plane.
The judge in his ruling of the case said that the suspect should remain in custody of security officials until Saturday so the issue could be further probed.
The US officials confirmed that the agent was temporarily in Pakistan to help the government investigate corruption.
The officials requested withholding of the agent's name, as according to them the issue was sensitive in nature.
It was also contended by the US officials that the agent had forgotten a loaded gun magazine in his luggage and wasn't 'armed'.
Spokeswoman for the US Embassy in Islamabad, Meghan Gregonis said that the US officials were closely coordinating with the Pakistani authorities to solve the issue.
The US citizen, identified as Joel Cox Eugene, had been carrying 15 bullets of 9mm calibre along with a magazine when Airport Security Force officials checked him. He was going to Islamabad by a PIA flight (PK 308). DAWN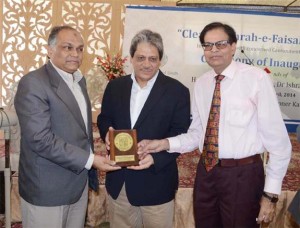 Governor of Sindh Dr. Ishrat-ul-Ebad Khan said better results could not be achieved in public service works without making inter-coordination strong and effective between different organizations. This coordination was needed most for working on various uplift projects in Karachi. If we start working together it would not only increase the level of mutual confidence and establish fine working relations among the organizations but also make it easy to provide better services to people. He expressed these views while addressing as chief guest in the launching of cleanliness drive of Sharae-Faisal held at the Frere Hall on Sunday. Commissioner Karachi Shoaib Ahmed Siddiqui, Administrator Karachi Rauf Akhtar Farooqui and Deputy Commissioner South Mustafa Jamal Qazi also spoke on this occasion whereas the program was attended by the Metropolitan Commissioner Samiuddin Siddiqui, deputy commissioners of different districts, administrators, various departmental heads and a good number of prominent citizens. Governor Sindh said besides improving the law and order conditions, development works were also being carried out in the city. Citizens would feel refreshing change with the solution of their problems hence, all civic organizations should work in coordination. He said work on bringing gradual improvement on the major city corridors was begun now and before this I.I Chundrigar was also made better due to its importance for the city and now security arrangements on this Wall Street of the city were being made under a comprehensive plan.
Governor Ishrat-ul-Ebad said he felt pleasure on that the Commissioner of Karachi and the Administrator Karachi has already done lot of home work for the beautification of Sharae Faisal and other organizations were also fully cooperating in this connection. He said that he prayed for joint working of all city organizations for its betterment. About 10 Lac saplings were planted in past and the city's environment will improve further with the addition of 3 Lac saplings more in Karachi.
Earlier Commissioner Karachi Shoaib Ahmed Siddiqui in his welcome address said the city administration was taking all civic bodies on board in the beautification of the city. We have a passion working for Governor Sindh's vision of green and peaceful Karachi. About 3 Lac saplings will be planted in this campaign and we have this desire that this work for the cleanliness and beautification of city corridors extend to all areas of the city. He said the Administrator and Metropolitan Commissioner of Karachi have also fully supported this work and we all will continue to work with this spirit for making city clean and green.
Administrator Karachi Rauf Akhtar Farooqui said the projects which were completed in Karachi with the patronage and special attention of the Governor of Sindh Dr. Ishrat-ul-Ebad Khan was not only an example but also a milestone for future. He said KMC has completed lot of development projects and work on many projects still going on which will be completed soon. Though KMC was not directly responsible for the cleanliness of whole city as the city was divided into many organizations which have their own land control and these bodies were charging for municipal tax in these areas, therefore it was their duty to provide municipal services in these areas. However the Municipal Services Department of KMC was working under mutual coordination of district municipal corporations. He said KMC was responsible for the maintenance of city's major corridors and the big parks, therefore it has chosen Sharae Faisal for the beautification of city in the first phase. Besides carrying out cleanliness work on this central corridor of the city about 25 thousand evergreen saplings were also being planted alongside it. Deputy Commissioner South Mustafa Jamal Qazi thanked the Governor of Sindh Dr. Ishrat-ul-Ebad Khan and other notables for attending this program and expressed resolve that we all will work together for the beauty and cleanliness of the city. In the end Commissioner Karachi Shoaib Ahmed Siddiqui and Administrator Karachi Rauf Akhtar Farooqui presented a souvenir to the Governor of Sindh Dr.Ishrat-ul-Ebad Khan.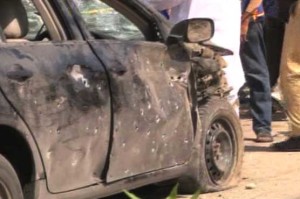 At least four people have been killed and more several others injured in a suicide blast targeting a government vehicle in Defence area of Karachi, Dunya News reported on Friday.
The incident took place in Gizri area of Defence Phase 4.
Several nearby vehicles and buildings were damaged due to the huge blast.
The injured were shifted to Jinnah Hospital where some of them are said to be in critical condition.
Police and Rangers personnel have arrived at the scene and cordoned off the area.
Geo News senior anchor and renowned Pakistani journalist Hamid Mir was injured in a targeted-shooting here on Saturday evening.
Hamid Mir was heading to the Geo News office when his car was targeted by gunmen as it left the Jinnah International Airport on Shara-e-Faisal near the Natha Khan Bridge. The senior anchor was shot three times and was rushed to a private hospital where he underwent an operation.
Dr. Aamir Liaquat Hussain told Geo News that the operation was successful and prayed for Hamid Mir's quick recovery.
Gunmen in a car and riding two motorcycles opened fire on Hamid Mir's car a few kilometers away from the Airport police station.
Karachi police chief, Shahid Hayat said Hamid Mir has been shot thrice; one bullet has pierced his intestine while the other two have wounded his leg and pelvic area. Hayat added that a committee had been formed to probe the attack on Hamid Mir.
Geo News Islamabad bureau chief, Rana Jawad said Hamid Mir spoke to him after the attack and said the gunmen followed him and continued to fire on the car.
Speaking to Geo News the driver of the car said a single attacker had opened fire and targeted Hamid Mir.
The attack has been condemned by politicians including Prime Minister Nawaz Sharif. Following the attack journalists held protests in several cities of the country and called for an inquiry.