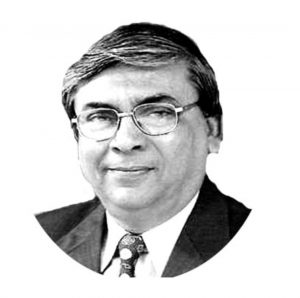 By Parvez Jamil
Year-after-year we commemorate "Pakistan Day" on March 23 with vim, vigour and vitality. For an even better celebration let us delve into the real essence, true spirit, and patriotic pledges of this memorable occasion pondering over the Reality Check on Pakistan Day. It was when a resolution was passed for the creation of a separate homeland for the Muslims of Indo-Pak sub-continent for all its citizens to live with grace, dignity and honor irrespective of cast, color or creed.
Discover, validate and attribute on Pakistan Day how humble, less-heard and unsung journalists quietly, zealously and selflessly work behind the scenes in training, guiding and producing leading media celebrities, names and brands of Pakistan.
When academia, philanthropists, corporate leaders and professionals focus to harness the hidden wealth of Pakistan in vocational trades of education, healthcare and environment through the spirit of self-help, trust, confidence building and sharing empowerment, it tantamounts to a soulful pledge of a noble cause on "Pakistan Day".
Positive thinking, caring and sharing is the spirit, essence and hallmark of Iqbals dream-come-true reality of Pakistan amid Quaids enlightening motto:"unity, faith, discipline".
Imagine patriotic examples of students, whether of IoBM Society of Welfare and Trust initiating a quiet Sadqa-e-Jariya in the form of water pumps for all-time pure and clean water for Tharparkar, Sindh or passionate CSR-oriented activities at Bahauddin Zakaria University, Multan, Islamia University, Bahawalpur, Gomal University, D.I. Khan, Quaid-i-Azam University, Islamabad, Peshawar University, Baluchistan University, Karachi University, Punjab University and private and public schools all over Pakistan!
Indeed there is a ray of hope for an enlightening future when our youth is so selflessly, altruistically and enthusiastically involved with the spirit of community service.
What remains of paramount significance and greater importance than feeding the poor, however, is inculcating the spirit of self-help, self-reliance and self-confidence in them. That means enabling them to stand on their own feet through training in respectful, diversified, different and rewarding vocational trades for a better ad brighter life:
For example, carpentry, masonry, plumbing, stitching, sewing, tailoring, polishing, washing, cleaning, drawing, denting, painting, decorating, designing, arts and crafts or handicrafts and a wide spectrum of trades in cottage industry including knitting, embroidering, weaving, bordering and so on.
It is all the more rejuvenating when both genders rise over ego and above self towards shared empowerment through mutual trust, respect and rewards for a better quality of life. Shunning single gender empowerment (50 per cent) and sharing double gender empowerment (100 per cent) for the better is a question of corporate and social best practices. It is a matter of gender mutual trust and confidence towards gross benefits for family and society leading to Gross National Happiness strengthening our socio-economic conditions and giving us a respectable place in the comity of nations.
It becomes even more refreshing and beautiful on Pakistan Day pledging for a greener Pakistan, planting countrywide saplings, protecting trees and wildlife and cleanliness drives all over Pakistan, destined as land of purity, promise and potential!
A neater, cleaner and purer Pakistan needs to be prioritized, eulogized and materialized by men of letters, men at the helm or affairs and man in the street alike. May our political, corporate and social leaders rise over ego and above self to be trend-setters in the rejuvenation of the young nation. A'ameen.#