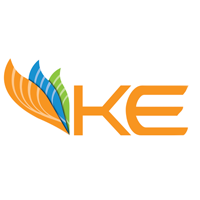 K-Electric has, in a Press statement issued on Wednesday, released details of its reply to a recent show cause notice from the National Electric Power Regulatory Authority. KE's reply pointed out that the notice had been based upon NEPRA's unproven assumption by applying an isolated incident of unauthorized emails upon the huge distribution territory of KE which was not supported by facts and which is against ethics.
KE rejected NEPRA's show cause notice which was merely based upon speculation and was outside the provisions of the NEPRA Act and regulations and hence unlawful. The notice wrongly claimed that KE had been indulging in bogus billing and the utility withheld material facts on the directions of senior management. The press statement clarified that the alleged incident of overbilling never took place as it was unearthed and stopped by KE at a very initial stage.
The alleged incident involved an ex-employee from one out of four regions of KE, who had issued mischievous and unauthorized emails to his colleagues and superiors. However, through quick and pre-emptive measures taken soon after the said emails were sent, KE management prevented the unauthorized move to materialize and no excessive bill was ever actually issued whether in the same region or outside. Therefore, the said allegations were preposterous and not based on any facts or documents. It was merely conjecture and surmise based on ignorance and misunderstanding which NEPRA should have cleared before passing such statements in its show cause notice.
KE said that NEPRA had fell victim to negative campaign spread by vested interests against the power utility and its private management. KE clarified that it had never authorized the said ex-employee to take the alleged action and had suspended him and conducted an enquiry to determine the facts. It was found out that the said person had breached KE's employee code of conduct. In turn, the ex-employee, Shoaib Siddiqui, had tendered his resignation.
KE was consulting its legal advisors with regard to the preposterous claims and exorbitant fine of up to Rs. 100 Million that NEPRA was seeking to impose on KE without any basis in fact or law. In pursuance of such legal advice, KE had filed its suit before the Honourable High Court of Sindh challenging NEPRA's show cause notice for failure to follow due process and other failures relating to openness and transparency in the manner in which NEPRA had conducted its hearings and enquiry. The Honourable SHC had on March 26, 2014, issued notices to NEPRA and had clearly said that NEPRA was not to make any final orders in the matter without the permission of the Court. Needless to say, KE would be defending its position before NEPRA on the merits.
In the suit, KE had alleged that NEPRA had breached its own rules of procedure and had acted in a one sided manner without lawful justification and in reliance on unsubstantiated conjecture, rumour and speculation which was not permitted under the provisions of the NEPRA Act and its Fines Rules 2002.
NEPRA had already conducted a public hearing on the same issue in Karachi in early June, 2013 but had on one pretext or another, never released its findings and has instead privately met with vested interests or individuals having a grudge against KE over the last 6 months without intimation to KE which is contrary to NEPRA's own rules and regulations.
KE clarified that NEPRA was acting without any just cause and was pursuing a vendetta against KE's senior management at a time when KE was suffering a liquidity crunch due to non-payment of receivables by the Federal Government amounting to over Rs. 80 Billion, out of which over Rs. 27 Billion was owed by the Federal Government on account of KWSB and other entities controlled by the Government of Sindh.
KE prides itself on its turnaround management and it has created checks and balances within its system to ensure that its bills are issued in accordance with meter readings and consumers can check their billing history online without any problem. Meter reading is efficiently done in the field and the bills are duly issued in accordance with the said data which can be double checked by all consumers. In the odd circumstances where meter reading is not possible due to law and order situation etc, the bills are issued in accordance with NEPRA rules and regulations.