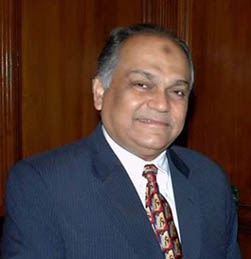 Commissioner Karachi Shoaib Ahmed Siddiqui has said that 35 more CNG buses would operate on the city roads very soon.  "Transport and Communication Department (TCD) should scrutinize system of looking after the buses so that they could not become out of order again," he said while addressing a meeting at his office in the metropolis to review repairing of the remaining 35 buses out of 71.The Sindh Chief Minister had inaugurated 36 CNG buses on September 5, which have started operation from Quaidabad to the Tower area.
The commissioner said it was through personal efforts of Sindh chief minister that Karachi had got better transport facility.He vowed that the under-repairing 35 buses would soon be on roads after completion of work. He said that it should be ensured that the need of transparency and quality was fulfilled during this process.The meeting decided to complete the repairing work in two phases. The 16 buses would be brought on road in first phase and those would be run from Surjani Town to Tower through MA Jinnah Road, while in the other phase, 19 buses would be brought on road and those would be run from Sohrab Goth to Tower through FB Area, Liaquatabad, Gurumandir and MA Jinnah Road. It was hoped that the 35 buses would be on board by the end of November after getting them repaired.TCD also informed about the Bus Rapid Transit (BRT) project, which would be completed by 2018.
In the first phase BRT project would be started on Yellow Line Bus. Yellow Line's 80 percent process of tender had been completed. It was hoped that it would start facilitating citizens in the first part of the next year.Yellow Line would ply the route from Landhi to Tower through Shahra-e-Faisal, MA Jinnah. Initially, 100 buses would be run, informed TCD.Additional Director TCD Saeed Akhtar, Director Planning and Development Commissioner House Syed M Shakib, Deputy Secretary Sindh Transport Department Safdar Hussain Rizvi, Secretary RTA Manshad Shahani and other officers were also present on the occasion.