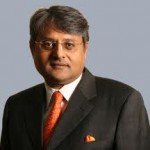 By Abdul Qadir Qureshi
The Chairman of the Pakistan State Oil (PSO), Engr Sohail Wajahat Siddiqui, has called upon the engineers of the future to pledge to strive relentlessly towards achieving engineering excellence.
"You should have complete knowledge of your respective engineering fields and find out their own specialized core", he told them while delivering a lecture on "Engineering Excellence" at Sir Syed University of Engineering and Technology (SSUET), Karachi.
The lecture was organized by the SSUET in collaboration with Management Consultancy and Training Services (MCTS), headed by former IG Sindh and an ex-DG NIPA, Niaz Ahmed Siddiqi.
Engr Sohail Wajahat suggested that all the career counselors at schools and colleges should help the students in letting them choose their field or otherwise they will not be able to achieve excellence.
In his 90-minute talk, Engr Sohail Wajahat, who recently quit Siemens Pakistan to head Pakistan State Oil as its chairman, was candid in telling the graduating engineers to try to understand the meaning of "excellence" and strive hard to achieve it for a bright future.
He pointed out that engineering is something in which people find different solutions and the upcoming graduates should come out as "valued engineers" with three basic values which, if carried by them in life, they would end up as excellent engineers.
An excellent engineer should firstly be excellent human being with excellence and innovation being other values, he exhorted.
In order how to achieve excellence, the PSO Chairman narrated his own example and said that his parents firmly implanted in his mind that he should always be first class first with respect to parents being the foremost principle and he truly came up to their expectations.
He told the engineering students that in order to achieve excellence they will have to keep clear targets before them and they will have launch successful ideas or otherwise people would not listen to them.
Replying a question, Engr Sohail Wajahat said that PSO has no responsibility in the ongoing power crisis as it is only a fuel supplier. He said the problem is with generation and distribution and this cannot be achieved without making investments.
He said a permanent solution to power crisis lies in continuous operation of plants as well as regular payment of bills by the consumers.
To another question, Chairman PSO said that every institution must have a Research and Development (R&D) budget to help the faculty and students in carrying out their research activities.
He did not agree with a questioner that utility organizations like power suppliers subject the common consumers to harassment. On the contrary the dishonest people do not pay taxes and steal electricity and make complaints, he stated.
"We live beyond our means and do not limit ourselves to our budget", has said adding that this kind of behavior gives rise to corruption.
He was of the view that our engineers having passed out in 80s or 90s do not update themselves although they are engaged in the profession of teaching the younger generation. This is not excellence and they should update themselves with latest knowledge to being excellence in engineering.
To another question Engr Sohail Wajahat said that people always blame others instead of being responsible to their own profession to achieve excellence. Engineers should create engineering innovations and keep themselves updated for meeting the future challenges, he added.
He called for continuous training of faculty and described the same as highly imperative. He said to solve the problems they should find solutions and if not then they cannot become excellent engineers.
On the occasion Engr Sohail Wajahat offered internship for 10-12 students of SSUET and called for providing the names of such internees along with details of their projects.
At the end of the talk, the chief guest signed the pledge made by upcoming others along with other participants.