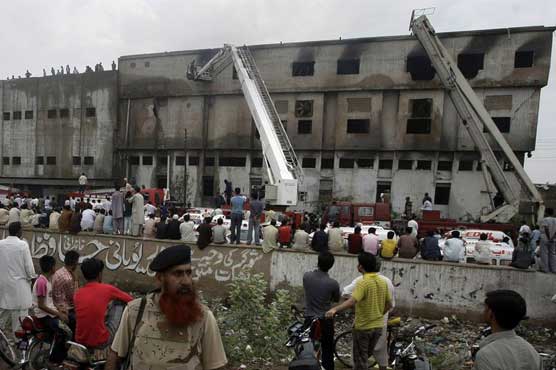 Case against owners of Baldia factory has reportedly been withdrawn on the orders of Prime Minister Raja Pervez Ashraf, four months after the worst-ever industrial disaster in the history of Pakistan, CNBC Pakistan reports Thursday.
More than 250 people were perished the fire at a garment factory in Karachi's Baldia Town in October last year.
The case had been registered against three owners of the fire-struck factory –Abdul Aziz, Shahid Bhaila and Rashid Bhaila.
Reports said the PM on Wednesday ordered withdrawal of FIR against the industrialists, fulfilling his promise he made with office-bearers of Karachi Chamber of Commerce (KCCI).
Meanwhile, sources said, Governor Sindh Dr. Ishrat-ul-Ebad Khan telephoned President Asif Ali Zardari and apprised him of legal aspects of the case. The governor said that withdrawal of the case would be tantamount to injustice to the victim families.
At which, the President ordered Minister of State for Finance Salim Mandviwala to come to Karachi and meet with Chief Minister, Governor Sindh and heirs of the factory fire victims in order to review progress in the case and compensation matters. — CNBC Pakistan