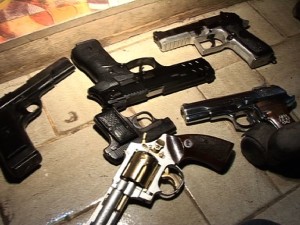 Gujjar Arts Production is going to make a film on #Karachi situation named Gang War, said CEO Gujjar Arts Production and the Director of film Shahzad Ahmeed Ghujjar at a press conference at Karachi Press Club (KPC) on Monday.
He said that they are going to make a film on the current situation of metropolitan city, Karachi. He said that the film will be based not on any organization, linguistic group and on area, but it will describe the overall situation of whole country because nowadays every area of country is affected from this war. He said that this film is based on the theme of national unity.
He said that the film would be shot in ten places including Karachi and with a cost of Rs 30,000,000. He said that producer of the film is Riaz Gujjar and it is written by Saleem Murrad. Its playback singer Rahat Fateh Ali Khan and the music directed by Ali Afzal.
The director of the film said that the shooting will start within ten days and the movie will be released in six months. He said that they will introduce new artists from television and film industry in this film.