Posts Tagged 'Karachi Photos'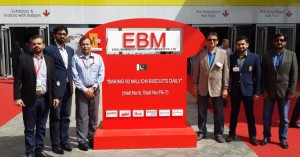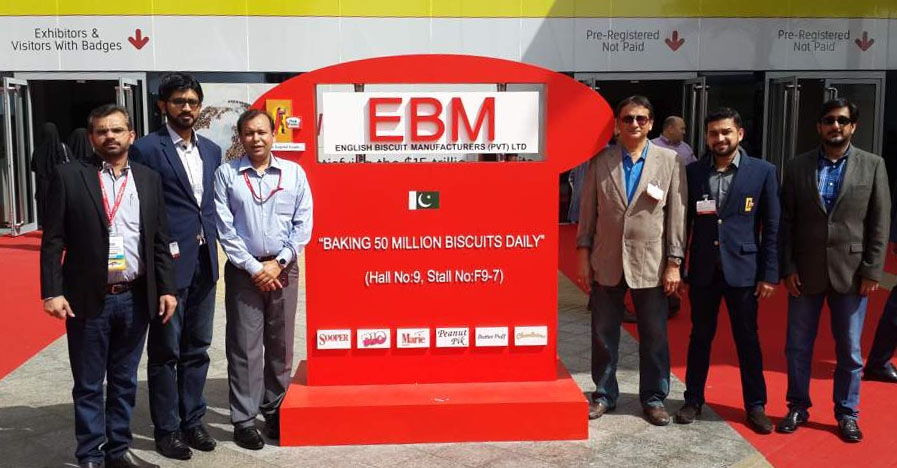 EBM recently participated in the Gulfood Exhibition held in Dubai and is by far the most robust Pakistani company representing the country preeminently at all fronts.
Gulfood Exhibition held at the Dubai World Trade Center attracted exhibitors from across all continents and housed over 90,000 buyers where key trends and topics driving the industry were discussed among industry leaders. EBM as a result of its leadership role surfaced as the first Pakistani company to make its mark on key fronts thus enabling a strong recall and facilitating the company to be highlighted at the global arena. Meanwhile, the exhibition served as a platform to support EBM's quest for expansion at the international level given its already firm establishment and fame at local grounds.
The company has already enhanced its operational capability to meet demand beyond local consumption, thereby exporting products to more than 25 countries around the world including USA, Europe, and GCC region.
"We have brought EBM at par with international quality standards and intend on making it a globally recognized brand that takes pride in being the largest exporter of biscuits from Pakistan as we holistically envision a brand name that translates into quality, trust, and nourishment for our consumers around the world," said Dr. Zeelaf Munir, Managing Director & CEO, EBM.
EBM was the only Pakistani company that was present on most sought after locations at the Gulfood Exhibition and hence a means of promoting the Pakistani heritage and origin. The overall response that EBM received from potential buyers was phenomenal. EBM's commitment to go global while remaining true to its roots is being served by keeping abreast of global trends needed to satiate the international consumer needs. 
English Biscuit Manufacturers (Private) Limited, the makers of Peek Freans biscuits, was established in 1967 as the first manufacturer of wholesome, hygienic packaged biscuits in Pakistan. For over 48 years, EBM has been a symbol of trust and confidence for consumers, making it the leading biscuit manufacturer of Pakistan. EBM is the first biscuit company in Pakistan to have achieved ISO 14001, ISO 9001 and HACCP certifications. The Peek Freans brand also enjoys the internationally acclaimed Super brands status.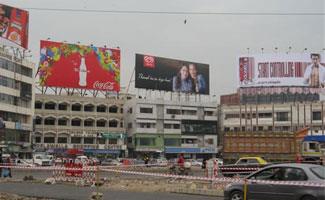 | | |
| --- | --- |
| KMC Administrator Karachi Shoaib Ahmed Siddiqui said the campaign of removal of illegal hoardings in the city was underway and will continue till the removal of all such boards. He also directed that the removal of illegal hoardings be speed up further. Inspecting the removal of illegal hoardings at Karsaz Road and near Hassan Square he instructed local taxes department to remove all those advertisements for which the concerned parties have not paid the advertisement fee. He said no illegal or unlawful practice will be tolerated in the city. He also directed all KMC departments to ensure performing their duties in accordance to the rules and regulations. | |
| | |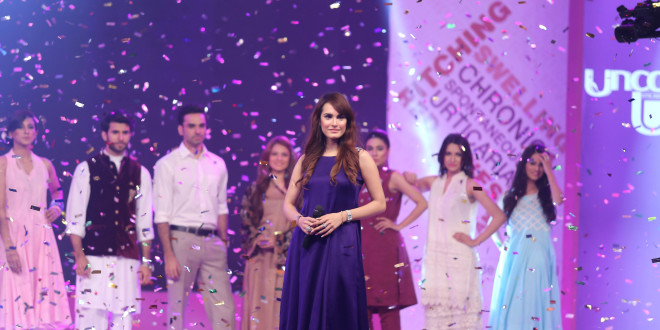 The group of prominent doctors and show biz personalities have organized an evening of science and art coming together to spread awareness about a debilitating skin condition known as Urticaria in collaboration with Novartis Pharma Pakistan recently. The presentation had the presence of people from different walks of life including showbiz galaxy, renowned dermatologists across the country, eminent celebrities, social organizations and media personnel. Secretary Information Sindh, Dr Zulfiqar Shalwani was the chief guest while Salma Kausar-Senior Medical Director of KMC, Country President Novartis Shahab Rizvi also graced the occasion. The event aspires to help improve patients' quality of life via dispersing an understanding of Urticaria through live performances and expert discussion. The live performances, beautifully choreographed to highlight the effects Urticaria has on social and professional lives of the victims, entailed a piece by Joshinder Chabbria, a real doctor patient interaction, and a theatrical ramp show lead by famous Model & Socialist Nadia Hussain. Each segment elaborates various aspects of a typical Urticaria patient's ordeal. Chronic Spontaneous Urticaria (CSU) is a severe form of skin allergy prevalent in Pakistan, which may affect anyone at any time.
It was highlighted that the effects of CSU are more than skin deep. Alongside the distressing physical symptoms, CSU can be a great psychological, social& economic burden.CSU's spontaneous nature may leave people living in isolation due to fear of unpredictable outbreaks.The highly interactive expert forum included discussions exploring the issues pertaining to Urticaria.Highly respectable dermatologists namely Dr. Shahid Abbas, Dr. Azer Rashid, Dr. Iqbal Tareen, Dr. Pervez Iqbal, Dr. Badar Dhannani , Dr. J I Bhatti, Dr. Afzal Lodhi, Dr.Hatim Ali Shah, Dr. Faisal Khilji, Dr.Sharf Ali Shah, Dr. Atif Kazmi, Dr. Saeed Haneef, Dr.Azeem Jahangeer , Dr. Haseeb Sajjad, Dr. Ijaz, Dr.Uzair Qureshi, Dr. Tariq Zaman, Dr. GM Cheema, Dr.Najia Ashraf,among others shared their valuable insights. The 1st ever patient group – The 'U within Association', also attended the event with innovative activities to promote public awareness about urticaria. The evening's finale was a great song dedicated to the Urticaria patients by the very famous Music Icon Natasha Baig and Pakistan Idol runner-up Sajid Khan. An interactive Q&A session all about Urticaria was also arranged in which eminent dermatologists shared their insights. The evening's finale was a great song dedicated to the Urticaria patients by Natasha Baig and Sajid Khan.
The event was well-attended by the people from different walks of life including famous film and TV artists, renowned doctors, well known social and health workers besides social organizations and media personnel. Mr. Zulfiqar Shilwani – Information Secretary Sindh and Dr. Salma Kausar – Senior Medical Director KMC participated as the guests of honour on the occasion. Mr. Shahab Rizvi – Country President Novartis welcomed the guests to the show.
Headquartered in Basel (Switzerland), Novartis has core businesses in pharmaceuticals, vaccines, consumer health, generics, eye care and animal health. The company employs nearly 115,000 people in over 140 countries worldwide to help save lives and improve the quality of life. The Group is present in Pakistan through Novartis Pakistan Limited.
The Dolmen Shopping Festival over the past few years has earned the reputation of bringing tremendous bargains to Karachites, at least twice a year. Being in full swing since December 20, 2014 this time it was real crowd puller and brought in throngs of people to the three Dolmen Mall locations in Karachi, Clifton, Tariq Road and Hyderi. The Festival has over 50 brand partners and 100 participating outlets, offering delightful bargains and discounts to shoppers.
This year the festival started with a candle vigil at laying of flower wreaths and remembrance notes for the 141 martyrs of the Army Public School Peshawar. The management of Dolmen Mall dedicated the entire festival to the children of Pakistan.
Among many attractions of #DSFKHI were a fashion fusion show and a theater play and artwork display by the students of Indus Valley School Of Art & Architecture, Karachi. An amazing feature was a life size game of monopoly where shoppers could spend Rs.5000 at the Dolmen Mall & enjoy a game of Monopoly.
A first of its kind feature of this shoppers' bonanza was a bloggers' meet-up-cum-digital treasure hunt. Around 40 bloggers and online influencers were briefed spontaneously at 'Barrista Lavazza' about the time barred treasure hunt race, that led to a crazy trip of the Dolmen Mall Clifton by way of completing  9 simple tasks and posting selfies at the completion of each. Some of the fun activities included playing the 'Raging Ape' at Sindbad and tweeting a picture doing same and posting selfies from the Instagram booth.  The winner of the Treasure Hunt, blogger Umair Mirza won an 'HP Elitepad' as the first prize.
Main crowd puller however still proved to be bargain sales, gift hampers, shopping vouchers and an opportunity to win exciting prizes at the end of the festival. Due to popular demand the festival has now been extended till Friday, January 9, 2015, which will also be the day of the grand lucky draw. So hop on to the nearest Dolmen Mall and shop till you drop 😉
Photo courtesy: Adil Awan @aurdil and Arsalan Muhammad Khan @amk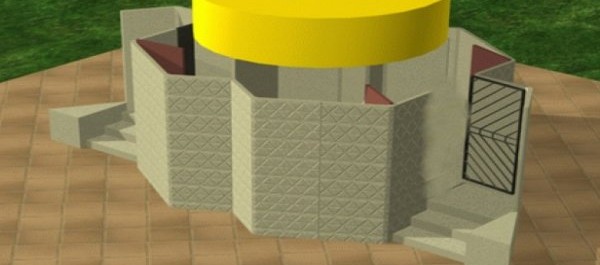 The commissioner office has planned to build 200 public toilets in the government offices. According to a news source, the commissioner office has taken this initiative on orders of the Sindh High Court.
Commissioner Shoaib Ahmed Siddiqui told reporters that the public toilets would be built at different locations in the city and old toilets would be revamped. The news source reported further that the Karachi Water & Sewerage Board and K-Electric would provide free of cost water and electricity to the public toilets.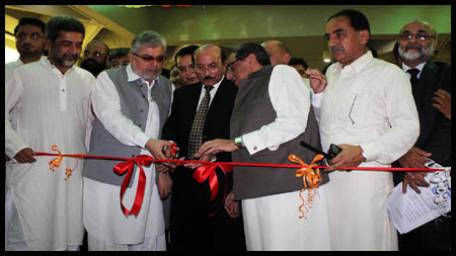 Trade and business groups within and outside Pakistan can make their investment in Sindh, blessed with untapped natural resources and having lucrative potential of investment. Addressing inauguration ceremony of 3-day 'My Karachi Oasis of Harmony' exhibition organised by Karachi Chamber of Commerce and Industries (KCCI) at Expo Centre he said Sindh has great potential of investment and we have signed many accords with the national and international companies most of them belonging to China and Turkey. We have started the digging of coalmines and would generate 660 megawatts (MW) power at Thar Coal within three to four years.Many other projects are following to this project though today we were facing acute shortage of energy but in near future the Thar Coal field would be proved as strong power generating corridor of the county.
He said in addition there were lot of opportunities of investment, trade and commerce in Sindh and its capital Karachi.Law and order was not the issue of today but it was the problem since many years and current government was giving top priority to maintain law and order and has launched targeted operation against terrorists, target killers, kidnappers and extortionists in Karachi from September 2013. There was no terrorism in Karachi while other criminal activities have been declined up to considerable level. He said after Zarb-e-Azb operation launched by Pakistan Army against the terrorist, the Sindh government has not only endorsed it but devised a foolproof security plan to meet with possible realisation by militants.
He offered all facilities, attractive incentives and full protection and asked national and international business community to avail these opportunities under the investment friendly policy of his government. We cannot afford unchecked influx specially from Northern areas in Karachi to avoid any possible entry of the militant in disguise of the displaced persons. He said strict checking was being carried out at all entry and exist points at the border of Sindh and even in the trains as well. He praised the efforts of KCCI for promoting business activities and this exhibition was instrumental source to promote the trade and business but it was very important for image building of Pakistan and whole nation.
He assured the business community for providing full support and protection to them and their business. Chairman Business group Siraj Qasim Teli endorsed the government action against the terrorists and said inspite of the problems of law and order and energy Karachi was being expended and promoted in business point of view. President KCCI Abdullah Zaki welcomed all participants and said it was 11th show of his organisation being attended by national and international companies. Vice Chairman Business group Zubair Motiwala lauded the efforts of Sindh government for eradication of criminals factor from Karachi. He said progress in taxation reflected Karachi was being growing and expending. He lauded the government efforts for utilising indigenous resources for generating electricity. He said due to the efforts of the government, Karachi and Sindh was getting momentum for investment.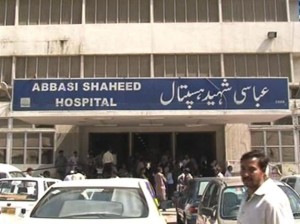 Dr Nadeem Rajput, Medical Superintendent of Abbasi Shaheed Hospital and five other doctors were suspended on Thursday on negligence of duty, which led to the death of a patient.
According to details 35-year Shakil Ahmad was admitted to the hospital for treatment of appendix. He was not attended properly and resulted in his death. Relatives and friends of the patient while protesting broke furniture and tortured some members of the hospital staff.
"An inquiry has been initiated," said Karachi Administrator Rauf Akhtar Farooqui. "This is the first time that a patient has died due to negligence of the doctors and the people responded by attacking the hospital." He added that such occurences were unacceptable.
According to Farooqui, Medical Superintendent Dr Nadeem Rajput and other doctors had reached the hospital when the staff made phone calls to them. He said that a committee will submit its report about the incident while a charge-sheet will be also be issued to those who were responsible.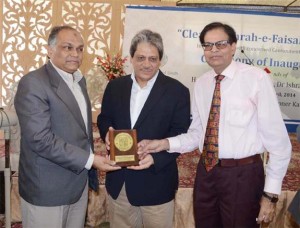 Governor of Sindh Dr. Ishrat-ul-Ebad Khan said better results could not be achieved in public service works without making inter-coordination strong and effective between different organizations. This coordination was needed most for working on various uplift projects in Karachi. If we start working together it would not only increase the level of mutual confidence and establish fine working relations among the organizations but also make it easy to provide better services to people. He expressed these views while addressing as chief guest in the launching of cleanliness drive of Sharae-Faisal held at the Frere Hall on Sunday. Commissioner Karachi Shoaib Ahmed Siddiqui, Administrator Karachi Rauf Akhtar Farooqui and Deputy Commissioner South Mustafa Jamal Qazi also spoke on this occasion whereas the program was attended by the Metropolitan Commissioner Samiuddin Siddiqui, deputy commissioners of different districts, administrators, various departmental heads and a good number of prominent citizens. Governor Sindh said besides improving the law and order conditions, development works were also being carried out in the city. Citizens would feel refreshing change with the solution of their problems hence, all civic organizations should work in coordination. He said work on bringing gradual improvement on the major city corridors was begun now and before this I.I Chundrigar was also made better due to its importance for the city and now security arrangements on this Wall Street of the city were being made under a comprehensive plan.
Governor Ishrat-ul-Ebad said he felt pleasure on that the Commissioner of Karachi and the Administrator Karachi has already done lot of home work for the beautification of Sharae Faisal and other organizations were also fully cooperating in this connection. He said that he prayed for joint working of all city organizations for its betterment. About 10 Lac saplings were planted in past and the city's environment will improve further with the addition of 3 Lac saplings more in Karachi.
Earlier Commissioner Karachi Shoaib Ahmed Siddiqui in his welcome address said the city administration was taking all civic bodies on board in the beautification of the city. We have a passion working for Governor Sindh's vision of green and peaceful Karachi. About 3 Lac saplings will be planted in this campaign and we have this desire that this work for the cleanliness and beautification of city corridors extend to all areas of the city. He said the Administrator and Metropolitan Commissioner of Karachi have also fully supported this work and we all will continue to work with this spirit for making city clean and green.
Administrator Karachi Rauf Akhtar Farooqui said the projects which were completed in Karachi with the patronage and special attention of the Governor of Sindh Dr. Ishrat-ul-Ebad Khan was not only an example but also a milestone for future. He said KMC has completed lot of development projects and work on many projects still going on which will be completed soon. Though KMC was not directly responsible for the cleanliness of whole city as the city was divided into many organizations which have their own land control and these bodies were charging for municipal tax in these areas, therefore it was their duty to provide municipal services in these areas. However the Municipal Services Department of KMC was working under mutual coordination of district municipal corporations. He said KMC was responsible for the maintenance of city's major corridors and the big parks, therefore it has chosen Sharae Faisal for the beautification of city in the first phase. Besides carrying out cleanliness work on this central corridor of the city about 25 thousand evergreen saplings were also being planted alongside it. Deputy Commissioner South Mustafa Jamal Qazi thanked the Governor of Sindh Dr. Ishrat-ul-Ebad Khan and other notables for attending this program and expressed resolve that we all will work together for the beauty and cleanliness of the city. In the end Commissioner Karachi Shoaib Ahmed Siddiqui and Administrator Karachi Rauf Akhtar Farooqui presented a souvenir to the Governor of Sindh Dr.Ishrat-ul-Ebad Khan.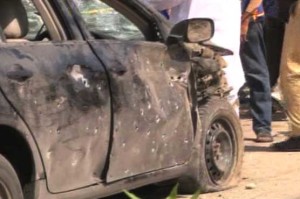 At least four people have been killed and more several others injured in a suicide blast targeting a government vehicle in Defence area of Karachi, Dunya News reported on Friday.
The incident took place in Gizri area of Defence Phase 4.
Several nearby vehicles and buildings were damaged due to the huge blast.
The injured were shifted to Jinnah Hospital where some of them are said to be in critical condition.
Police and Rangers personnel have arrived at the scene and cordoned off the area.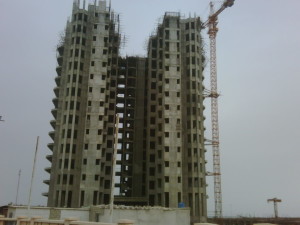 Dwelling at Creek Marina, a multi-billion residential project to be built at DHA Phase VIII, has become making 'castle in the air' as allottees after pouring in Rs 3 billion in the project have failed to get possession for last five years. The Creek Marina project was launched in 2005 with the partnership between Defence Housing Authority (DHA) and a Singaporean consulting firm named Meinhardt, run by Dr Shahzad Nasim.
DHA has provided 19 acres of coastal land in Phase VIII and Meinhardt set up a local company named Creek Marina Private Ltd (CMPL) to oversee the marketing and construction of the project. The possession date of this 6-star luxury housing scheme, which was earlier in 2009, had been revised to 2011. Most buyers had by this time paid a major proportion of the final cost.
At a press conference held at a local hotel here, Yousuf Mirza, Chairman Creek Marina Action Committee (CMAC) said the CMAC had appealed to Dr Shahzad Nasim in March 2011 to resume construction activity as the initial agreement with DHA was signed in May 2004 by Dr Shahzad Nasim, the CEO of Meinhardt-Singapore.
He said instead of pacifying the agitation of the allottees, Dr Nasim through his legal advisor asserted that he had no connection with the Creek Marina project or with CMPL and filed a defamation suit against the CMAC in Sindh High Court (SHC). He added that an injunction, which was still valid, was passed on 15 members of the CMAC whose names appeared on the appeal.
Moreover, Mirza said in April 2011, the SHC ruled that Rs 1 billion bond money should be released to CMPL and DHA in order to pre-empt any attempt on the part of Meinhardt to move these funds out of the country. The court granted a stay order and the money was not allowed to be transferred out of the CMPL account. Later, in July, 2011 the SHC had again passed a ruling that the funds could be released in tranches to CMPL, solely for construction purposes, subject to the approval by DHA of a monthly budget plan to be submitted by CMPL.
Keeping this in view, Mirza requested the authorities concerned to release funds and resume the construction activity. He said negotiations had been continuing between DHA and Meinhardt with regard to the amendment to the original agreement for over last two years but remained unsuccessful.
He said that DHA had lost all confidence in Dr Shahzad Nasim's commitment to resume and complete the project, and would like to take back and hand it over to a developer of their own choice. Now, DHA has filed an FIR under sections 409, 43 and 420 for fraud against Dr Shahzad Nasim, Omar Shahzad and Meinhardt-Singapore. Moreover, he said a rift between both parties had blocked the money of 250 buyers. He added that they did not want any refund but only sought an assurance that their interests would be protected.
He said any arrangement under which the project was transferred to another developer with no commitment to existing buyers or to the original master plan would not be accepted. Replying to a question, Mirza was unaware about any treaty signed between Pakistan and Singapore to take legal action against Dr Shahzad, who took Singapore's nationality after surrendering his Pakistani identity. He said around Rs 3 billion were paid by the buyers and one-third of the amount had been put in the project while the rest was seized by the court. (Business Recorder)