Posts Tagged 'Karachi Hungama'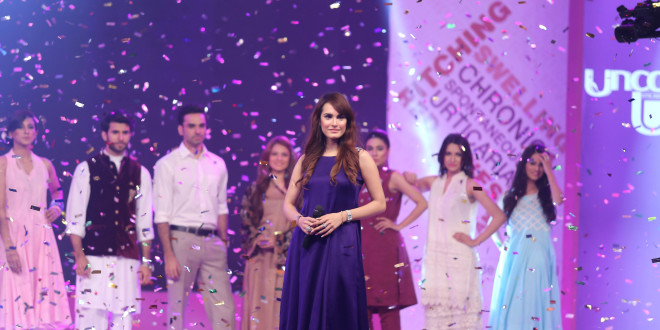 The group of prominent doctors and show biz personalities have organized an evening of science and art coming together to spread awareness about a debilitating skin condition known as Urticaria in collaboration with Novartis Pharma Pakistan recently. The presentation had the presence of people from different walks of life including showbiz galaxy, renowned dermatologists across the country, eminent celebrities, social organizations and media personnel. Secretary Information Sindh, Dr Zulfiqar Shalwani was the chief guest while Salma Kausar-Senior Medical Director of KMC, Country President Novartis Shahab Rizvi also graced the occasion. The event aspires to help improve patients' quality of life via dispersing an understanding of Urticaria through live performances and expert discussion. The live performances, beautifully choreographed to highlight the effects Urticaria has on social and professional lives of the victims, entailed a piece by Joshinder Chabbria, a real doctor patient interaction, and a theatrical ramp show lead by famous Model & Socialist Nadia Hussain. Each segment elaborates various aspects of a typical Urticaria patient's ordeal. Chronic Spontaneous Urticaria (CSU) is a severe form of skin allergy prevalent in Pakistan, which may affect anyone at any time.
It was highlighted that the effects of CSU are more than skin deep. Alongside the distressing physical symptoms, CSU can be a great psychological, social& economic burden.CSU's spontaneous nature may leave people living in isolation due to fear of unpredictable outbreaks.The highly interactive expert forum included discussions exploring the issues pertaining to Urticaria.Highly respectable dermatologists namely Dr. Shahid Abbas, Dr. Azer Rashid, Dr. Iqbal Tareen, Dr. Pervez Iqbal, Dr. Badar Dhannani , Dr. J I Bhatti, Dr. Afzal Lodhi, Dr.Hatim Ali Shah, Dr. Faisal Khilji, Dr.Sharf Ali Shah, Dr. Atif Kazmi, Dr. Saeed Haneef, Dr.Azeem Jahangeer , Dr. Haseeb Sajjad, Dr. Ijaz, Dr.Uzair Qureshi, Dr. Tariq Zaman, Dr. GM Cheema, Dr.Najia Ashraf,among others shared their valuable insights. The 1st ever patient group – The 'U within Association', also attended the event with innovative activities to promote public awareness about urticaria. The evening's finale was a great song dedicated to the Urticaria patients by the very famous Music Icon Natasha Baig and Pakistan Idol runner-up Sajid Khan. An interactive Q&A session all about Urticaria was also arranged in which eminent dermatologists shared their insights. The evening's finale was a great song dedicated to the Urticaria patients by Natasha Baig and Sajid Khan.
The event was well-attended by the people from different walks of life including famous film and TV artists, renowned doctors, well known social and health workers besides social organizations and media personnel. Mr. Zulfiqar Shilwani – Information Secretary Sindh and Dr. Salma Kausar – Senior Medical Director KMC participated as the guests of honour on the occasion. Mr. Shahab Rizvi – Country President Novartis welcomed the guests to the show.
Headquartered in Basel (Switzerland), Novartis has core businesses in pharmaceuticals, vaccines, consumer health, generics, eye care and animal health. The company employs nearly 115,000 people in over 140 countries worldwide to help save lives and improve the quality of life. The Group is present in Pakistan through Novartis Pakistan Limited.
The Dolmen Shopping Festival over the past few years has earned the reputation of bringing tremendous bargains to Karachites, at least twice a year. Being in full swing since December 20, 2014 this time it was real crowd puller and brought in throngs of people to the three Dolmen Mall locations in Karachi, Clifton, Tariq Road and Hyderi. The Festival has over 50 brand partners and 100 participating outlets, offering delightful bargains and discounts to shoppers.
This year the festival started with a candle vigil at laying of flower wreaths and remembrance notes for the 141 martyrs of the Army Public School Peshawar. The management of Dolmen Mall dedicated the entire festival to the children of Pakistan.
Among many attractions of #DSFKHI were a fashion fusion show and a theater play and artwork display by the students of Indus Valley School Of Art & Architecture, Karachi. An amazing feature was a life size game of monopoly where shoppers could spend Rs.5000 at the Dolmen Mall & enjoy a game of Monopoly.
A first of its kind feature of this shoppers' bonanza was a bloggers' meet-up-cum-digital treasure hunt. Around 40 bloggers and online influencers were briefed spontaneously at 'Barrista Lavazza' about the time barred treasure hunt race, that led to a crazy trip of the Dolmen Mall Clifton by way of completing  9 simple tasks and posting selfies at the completion of each. Some of the fun activities included playing the 'Raging Ape' at Sindbad and tweeting a picture doing same and posting selfies from the Instagram booth.  The winner of the Treasure Hunt, blogger Umair Mirza won an 'HP Elitepad' as the first prize.
Main crowd puller however still proved to be bargain sales, gift hampers, shopping vouchers and an opportunity to win exciting prizes at the end of the festival. Due to popular demand the festival has now been extended till Friday, January 9, 2015, which will also be the day of the grand lucky draw. So hop on to the nearest Dolmen Mall and shop till you drop 😉
Photo courtesy: Adil Awan @aurdil and Arsalan Muhammad Khan @amk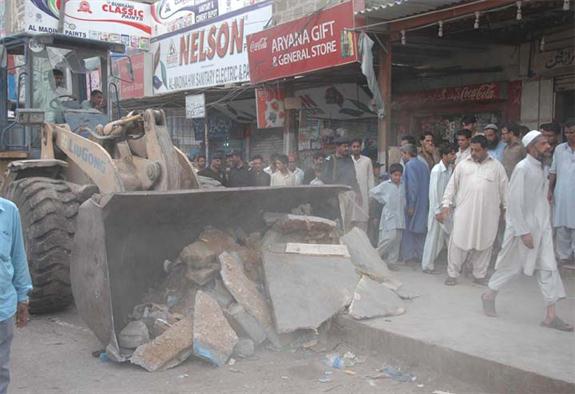 Anti Encroachments squad of KMC took action in Shanti Nagar and removed many encroachments including jhuggi hotels, patharas, sugarcane juice machine and push carts during an operation in the presence of police and rangers. The operation was supervised by the Director Anti Encroachments Mazhar Khan along with the Assistant Commissioner East Mushtaq Shaikh and other officers. On this occasion he said Pak Navy offices were also located in this area and the maintenance of traffic flow on surrounding roads was affected due to the presence of encroachments and illegally expanded pavement alongside the main road.
These encroachments were creating hurdles and other problems for citizens and it was necessary to take action against these encroachments. He said the ongoing campaign against encroachments was going on successfully in the city under the directive of Administrator Karachi Rauf Akhtar Farooqui in which the district administration and citizens have also cooperated.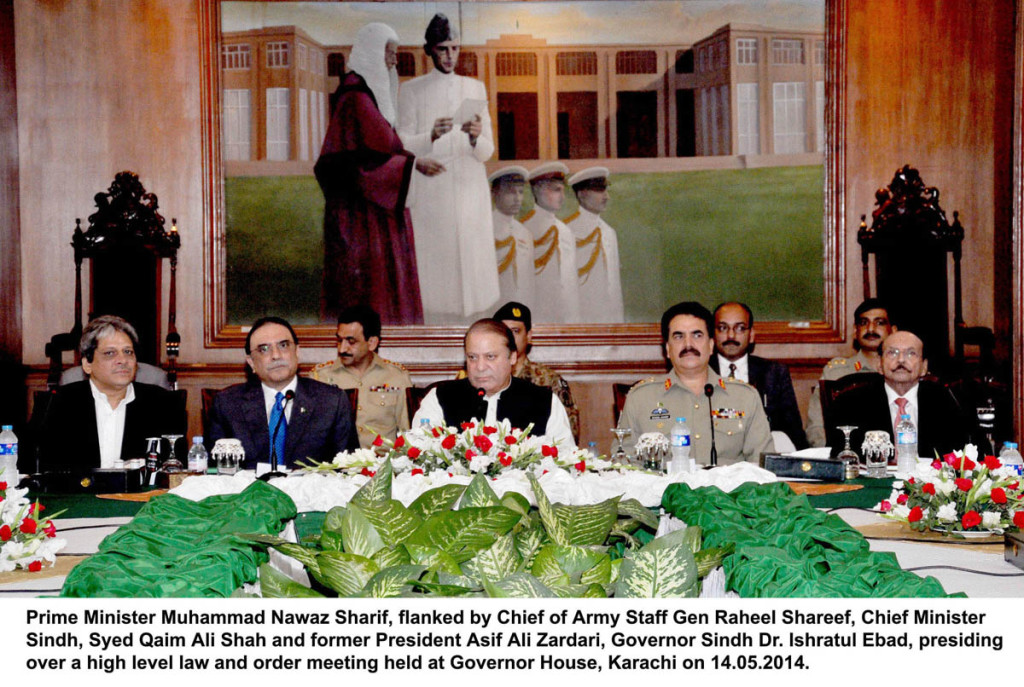 Prime Minister Muhammad Nawaz Sharif chaired a high level meeting regarding Law & Order at Karachi today. The meeting was also attended by Former President Mr. Asif Ali Zardari, Governor Sind Dr. Ishrat-ul-Ebad Khan, Chief Minister Sind Syed Qaim Ali Shah, Federal Interior Minister Chaudhry Nisar Ali Khan, Army Chief General Raheel Sharif, ANP Senator Shahi Syed, Ex-MNA MQM Syed Haider Abbas Rizvi, Secretary General Jamat-e-Islami Mr. Liaqat Baloch, DG ISI Lt. General Zaheer-ul-Islam, Corps Commander Karachi Lt. General Sajjad Ghani, Secretary to PM Mr. Javaid Aslam, Chief Secretary Sind Mr. Sajjad Saleem Hotiana, Federal Secretary Interior Mr. Shahid Khan, Federal Secreatary Law Mr. Zafar Ullah Khan, Director General Intelligence Bureau Mr. Aftab Sultan, DG Rangers Sind Maj. General Rizwan Akhtar, DG ISPR Maj. General Asim Saleem Bajwa, Acting IG Police Sind Mr. Ghulam Haider Jamali, CCPO Karachi Mr. Shahid Hayat, Commissioner Karachi Mr. Shoaib Ahmad Siddiqui and senior officers.
Prime Minister Muhammad Nawaz Sharif apprised the participants about Federal Government's efforts towards restoring peace in Karachi and reiterated that improvement in law and order should be above politics. PM further said that terrorists and criminals should be brought to justice without any  political prejudice. "We started operation in Karachi with the agreement of all political parties and stakeholders", said the Prime Minister.
Prime Minister said that Karachi holds special significance for him, being the economic hub of Pakistan. "We want cooperation of all stakeholders in Karachi and I see no one who will not want to improve the law & order situation of Karachi, therefore, a joint solution is the only option", said the Prime Minister.
Prime Minister emphasized upon capacity building of Sindh Police and appreciated acquisition of services of retired army personnel for maintaining law and order in Karachi.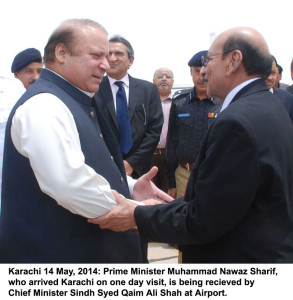 Prime Minister said that it is very natural that there will be retaliation from extremists and terrorists, but the government is prepared for that and all possible support will be provided to law enforcement agencies to counter the retaliation.
Prime Minister directed to constitute special committees to address any kind of hurdles or grievance being faced in the Karachi operation.
Prime Minister reiterated that the present government implemented Pakistan Protection Ordinance with a view to deal with the menace of terrorism and bring criminals to justice.
Federal Interior Minister Chaudhry Nisar Ali Khan briefed the meeting that state-of-the art equipment is being provided to law enforcement agencies and about Seven Hundred Thousand illegal mobile SIMS have been cancelled. He further elaborated that once 3G mobile technology is in place, we will further carry out crackdown against illegal SIMS.
Chief of the Army Staff General Raheel Sharif said that Pak Army is ready to provide any kind of support to the Federal and Provincial Governments with hundred percent honesty and sincerity. "We will give our honest opinion and assistance whenever sought from us", said the Army Chief. He also suggested that posting & transfers of Police personnel should be depoliticised and also stressed upon the need to equip them with modern equipment and resources.
Former President Mr. Asif Ali Zardari said that Sind Police needs to be equipped with resources. He further said that support from all political parties is need of the hour to bring peace in Karachi.
Chief Capital Police Officer Karachi briefed the participants that closure of illegal SIM will reduce crime by 50% and also assured that police is acting against criminals without discrimination and that there was no political pressure on Police.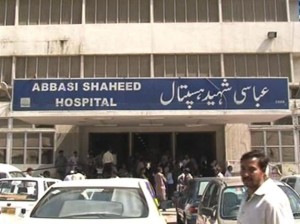 Dr Nadeem Rajput, Medical Superintendent of Abbasi Shaheed Hospital and five other doctors were suspended on Thursday on negligence of duty, which led to the death of a patient.
According to details 35-year Shakil Ahmad was admitted to the hospital for treatment of appendix. He was not attended properly and resulted in his death. Relatives and friends of the patient while protesting broke furniture and tortured some members of the hospital staff.
"An inquiry has been initiated," said Karachi Administrator Rauf Akhtar Farooqui. "This is the first time that a patient has died due to negligence of the doctors and the people responded by attacking the hospital." He added that such occurences were unacceptable.
According to Farooqui, Medical Superintendent Dr Nadeem Rajput and other doctors had reached the hospital when the staff made phone calls to them. He said that a committee will submit its report about the incident while a charge-sheet will be also be issued to those who were responsible.
Geo News senior anchor and renowned Pakistani journalist Hamid Mir was injured in a targeted-shooting here on Saturday evening.
Hamid Mir was heading to the Geo News office when his car was targeted by gunmen as it left the Jinnah International Airport on Shara-e-Faisal near the Natha Khan Bridge. The senior anchor was shot three times and was rushed to a private hospital where he underwent an operation.
Dr. Aamir Liaquat Hussain told Geo News that the operation was successful and prayed for Hamid Mir's quick recovery.
Gunmen in a car and riding two motorcycles opened fire on Hamid Mir's car a few kilometers away from the Airport police station.
Karachi police chief, Shahid Hayat said Hamid Mir has been shot thrice; one bullet has pierced his intestine while the other two have wounded his leg and pelvic area. Hayat added that a committee had been formed to probe the attack on Hamid Mir.
Geo News Islamabad bureau chief, Rana Jawad said Hamid Mir spoke to him after the attack and said the gunmen followed him and continued to fire on the car.
Speaking to Geo News the driver of the car said a single attacker had opened fire and targeted Hamid Mir.
The attack has been condemned by politicians including Prime Minister Nawaz Sharif. Following the attack journalists held protests in several cities of the country and called for an inquiry.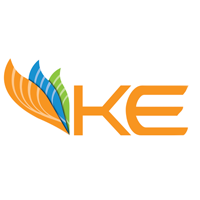 K-Electric has, in a Press statement issued on Wednesday, released details of its reply to a recent show cause notice from the National Electric Power Regulatory Authority. KE's reply pointed out that the notice had been based upon NEPRA's unproven assumption by applying an isolated incident of unauthorized emails upon the huge distribution territory of KE which was not supported by facts and which is against ethics.
KE rejected NEPRA's show cause notice which was merely based upon speculation and was outside the provisions of the NEPRA Act and regulations and hence unlawful. The notice wrongly claimed that KE had been indulging in bogus billing and the utility withheld material facts on the directions of senior management. The press statement clarified that the alleged incident of overbilling never took place as it was unearthed and stopped by KE at a very initial stage.
The alleged incident involved an ex-employee from one out of four regions of KE, who had issued mischievous and unauthorized emails to his colleagues and superiors. However, through quick and pre-emptive measures taken soon after the said emails were sent, KE management prevented the unauthorized move to materialize and no excessive bill was ever actually issued whether in the same region or outside. Therefore, the said allegations were preposterous and not based on any facts or documents. It was merely conjecture and surmise based on ignorance and misunderstanding which NEPRA should have cleared before passing such statements in its show cause notice.
KE said that NEPRA had fell victim to negative campaign spread by vested interests against the power utility and its private management. KE clarified that it had never authorized the said ex-employee to take the alleged action and had suspended him and conducted an enquiry to determine the facts. It was found out that the said person had breached KE's employee code of conduct. In turn, the ex-employee, Shoaib Siddiqui, had tendered his resignation.
KE was consulting its legal advisors with regard to the preposterous claims and exorbitant fine of up to Rs. 100 Million that NEPRA was seeking to impose on KE without any basis in fact or law. In pursuance of such legal advice, KE had filed its suit before the Honourable High Court of Sindh challenging NEPRA's show cause notice for failure to follow due process and other failures relating to openness and transparency in the manner in which NEPRA had conducted its hearings and enquiry. The Honourable SHC had on March 26, 2014, issued notices to NEPRA and had clearly said that NEPRA was not to make any final orders in the matter without the permission of the Court. Needless to say, KE would be defending its position before NEPRA on the merits.
In the suit, KE had alleged that NEPRA had breached its own rules of procedure and had acted in a one sided manner without lawful justification and in reliance on unsubstantiated conjecture, rumour and speculation which was not permitted under the provisions of the NEPRA Act and its Fines Rules 2002.
NEPRA had already conducted a public hearing on the same issue in Karachi in early June, 2013 but had on one pretext or another, never released its findings and has instead privately met with vested interests or individuals having a grudge against KE over the last 6 months without intimation to KE which is contrary to NEPRA's own rules and regulations.
KE clarified that NEPRA was acting without any just cause and was pursuing a vendetta against KE's senior management at a time when KE was suffering a liquidity crunch due to non-payment of receivables by the Federal Government amounting to over Rs. 80 Billion, out of which over Rs. 27 Billion was owed by the Federal Government on account of KWSB and other entities controlled by the Government of Sindh.
KE prides itself on its turnaround management and it has created checks and balances within its system to ensure that its bills are issued in accordance with meter readings and consumers can check their billing history online without any problem. Meter reading is efficiently done in the field and the bills are duly issued in accordance with the said data which can be double checked by all consumers. In the odd circumstances where meter reading is not possible due to law and order situation etc, the bills are issued in accordance with NEPRA rules and regulations.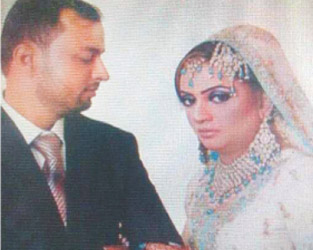 A domestic dispute between husband and wife turned into a sorrowful incident when a Rangers official fired on the couple, killing the man and injuring the wife.
The incident occurred at Nagan Chawrangi. The couple was fighting on the road over a domestic dispute when suddenly a Rangers' official present there opened fire on the man. According to reports the man was seriously injured and died while being shifted to hospital. The couple had married just four months ago, but their relationship had deteriorated.
The wife also received injuries; however, she is under treatment. The incident sparked severe protests in the area, with protesters pelting Rangers and police vehicles with stones.
They destroyed two motorbikes of a law enforcement agency. The protesters expressed severe anger over the killing of the man by Rangers official. A rescue team shifted the dead body and the injured woman to the Abbasi Shaheed Hospital. According to DIG East initial investigations indicate that the Rangers' official fired at the couple accidentally. "We have opened investigations into the incident… It is yet premature to reach a conclusion," he said. Daily Times
Atleast Eleven policemen were killed and more than 40 injured when a suicide blast occurred near a police vehicle in Razzaqabad area of Karachi Thursday morning, Geo News reported.
According to the initial report, the incident occurred in Razzakabad near the police training center where eleven cops were martyred and over forty injured when a suicide blast took place near a police bus early today morning.
SSP Malir Rao Anwaar told that evidences indicate that a suicide bomber had rammed the explosives-laden vehicle into the police van carrying more than 50 personnel who were on their way to discharge their duties at Bilawal House. However, police is investigating the matter to ascertain the facts.
Security forces cordoned off the area and sealed the blast site.
The dead bodies and injured were shifted to Jinnah Hospital for medico-legal formalities and treatment respectively where six policemen were said to be in critical condition, according to the hospital sources.
Traffic on National Highway was suspended after the security forces closed the main artery for any sort of commuting. (The News)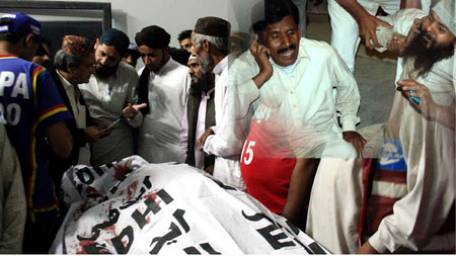 At least nine people were killed and 10 others injured as gunmen fired on a shrine in the city on Sunday. Police and rescue sources said some six armed men on motorcycles came to the shrine of Meharban Ali Shah alias Jalali Baba in Baldia Town and fired on the people, who were attending a mehfil-e-sama. The attackers, who were wearing crash helmets, fled after the shooting.
The bodies and injured were shifted to the Civil Hospital Karachi (CHK). The deceased included a two-year-old girl. The injured included a women, said hospital sources, which added that the condition of three of the injured was critical. Police said the attackers also hurled a grenade before firing at the people with automatic weapons. They said the shrine belonged to a retired DSP. Heavy contingent of police and Rangers reached the shrine and cordoned off nearby areas after the attack. No group claimed responsibility for the attack. A case has been registered against the unidentified attackers and police have started investigation. Three persons were killed and several others injured in a fresh spate of violence in different areas of the city on Saturday. Security personnel also arrested 23 suspects, including two foreigners, during a search operation and recovered weapons and drugs. (Daily Times)