Archive for the 'Karachi Trade' Category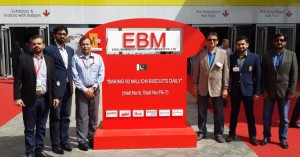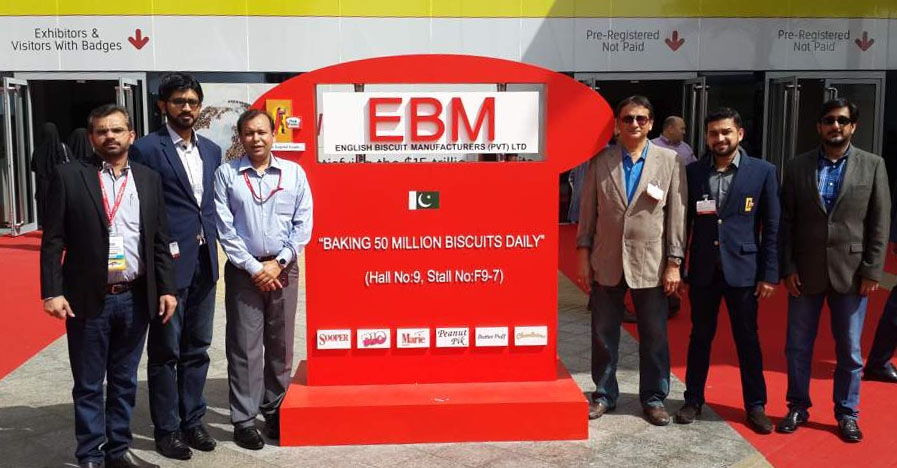 EBM recently participated in the Gulfood Exhibition held in Dubai and is by far the most robust Pakistani company representing the country preeminently at all fronts.
Gulfood Exhibition held at the Dubai World Trade Center attracted exhibitors from across all continents and housed over 90,000 buyers where key trends and topics driving the industry were discussed among industry leaders. EBM as a result of its leadership role surfaced as the first Pakistani company to make its mark on key fronts thus enabling a strong recall and facilitating the company to be highlighted at the global arena. Meanwhile, the exhibition served as a platform to support EBM's quest for expansion at the international level given its already firm establishment and fame at local grounds.
The company has already enhanced its operational capability to meet demand beyond local consumption, thereby exporting products to more than 25 countries around the world including USA, Europe, and GCC region.
"We have brought EBM at par with international quality standards and intend on making it a globally recognized brand that takes pride in being the largest exporter of biscuits from Pakistan as we holistically envision a brand name that translates into quality, trust, and nourishment for our consumers around the world," said Dr. Zeelaf Munir, Managing Director & CEO, EBM.
EBM was the only Pakistani company that was present on most sought after locations at the Gulfood Exhibition and hence a means of promoting the Pakistani heritage and origin. The overall response that EBM received from potential buyers was phenomenal. EBM's commitment to go global while remaining true to its roots is being served by keeping abreast of global trends needed to satiate the international consumer needs. 
English Biscuit Manufacturers (Private) Limited, the makers of Peek Freans biscuits, was established in 1967 as the first manufacturer of wholesome, hygienic packaged biscuits in Pakistan. For over 48 years, EBM has been a symbol of trust and confidence for consumers, making it the leading biscuit manufacturer of Pakistan. EBM is the first biscuit company in Pakistan to have achieved ISO 14001, ISO 9001 and HACCP certifications. The Peek Freans brand also enjoys the internationally acclaimed Super brands status.

Pakistan Pakistan State Oil Company Limited, the oil market leader in Pakistan, held its 39th Annual General Meeting (AGM) at a local hotel in Karachi. The meeting was chaired by Mr. Sheikh Imran UlHaque, Managing Director and CEO of PSO. Present at the meeting were Mr. YacoobSuttar, CFO; Ms. Ayesha Afzal, Company Secretary and other members of the PSO senior management.
While summarizing the company's performance in FY 2015, Mr. Sheikh Imran UlHaque shed light on the challenges faced by the Company and how its profitability was adversely affected by the sharp decline of 46% in the OPEC basket price of crude oil from USD 109 per barrel in July 2014 to USD 59 per barrel in June 2015. He also gave the shareholders a brief overview of Pakistan's economic indicators in FY15 as well as the petroleum consumption pattern in the country, PSO's product-wise market share and the competitive landscape of the oil market.
Speaking at the occasion, Mr. Sheikh Imran UlHaque said that PSO is an iconic institution of Pakistan and the number of people we touch every day is extraordinary. He also said that by utilizing its well-established storage and supply infrastructure and wide-spread retail network, PSO has ensured that the wheels of the nation's economy continue to move forward.Sharing the way forward for the company, MD PSO said that PSO is striving to ensure ethical and transparent operations in all spheres of its business;retain market leadership in all key products; undertake diversification into alternate fuels like Liquefied Natural Gas (LNG) and integration into refining business through acquisition of additional stake in Pakistan Refinery Limited.
During the course of the AGM, the shareholders approved the company's financial statements along with a final cash dividend of Rs. 4 per share (equivalent to 40%) in addition to the earlier interim cash dividends of Rs. 6 per share (equivalent to 60%). The total cash dividend for FY15 stood at Rs. 10 per share in comparison to a dividend of Rs. 8 per share in FY14.
While appreciating the efforts of the company's management the shareholders expressed concerns over the rising circular debt of the company as well as the absence of a Board of Management of the company. Concluding the meeting, Mr. Sheikh Imran UlHaquethanked the shareholders for attending the AGM and expressed gratitude for their valuable guidance to the company. Acknowledging the value of points raised and suggestions made by the shareholders, the PSO management assured the shareholders that the company will follow the best corporate practices to maximize returns for all stakeholders including the shareholders and the country.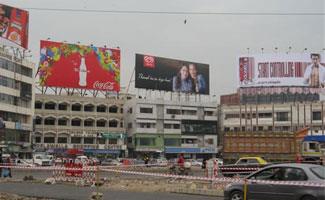 | | |
| --- | --- |
| KMC Administrator Karachi Shoaib Ahmed Siddiqui said the campaign of removal of illegal hoardings in the city was underway and will continue till the removal of all such boards. He also directed that the removal of illegal hoardings be speed up further. Inspecting the removal of illegal hoardings at Karsaz Road and near Hassan Square he instructed local taxes department to remove all those advertisements for which the concerned parties have not paid the advertisement fee. He said no illegal or unlawful practice will be tolerated in the city. He also directed all KMC departments to ensure performing their duties in accordance to the rules and regulations. | |
| | |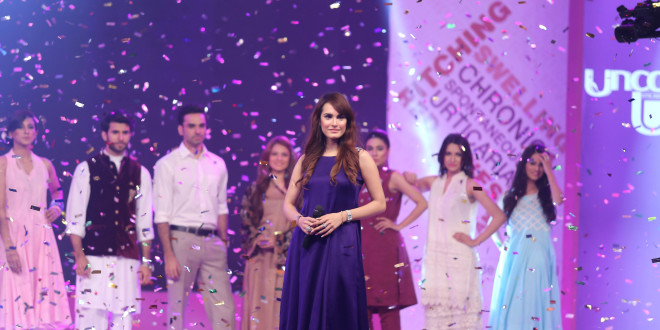 The group of prominent doctors and show biz personalities have organized an evening of science and art coming together to spread awareness about a debilitating skin condition known as Urticaria in collaboration with Novartis Pharma Pakistan recently. The presentation had the presence of people from different walks of life including showbiz galaxy, renowned dermatologists across the country, eminent celebrities, social organizations and media personnel. Secretary Information Sindh, Dr Zulfiqar Shalwani was the chief guest while Salma Kausar-Senior Medical Director of KMC, Country President Novartis Shahab Rizvi also graced the occasion. The event aspires to help improve patients' quality of life via dispersing an understanding of Urticaria through live performances and expert discussion. The live performances, beautifully choreographed to highlight the effects Urticaria has on social and professional lives of the victims, entailed a piece by Joshinder Chabbria, a real doctor patient interaction, and a theatrical ramp show lead by famous Model & Socialist Nadia Hussain. Each segment elaborates various aspects of a typical Urticaria patient's ordeal. Chronic Spontaneous Urticaria (CSU) is a severe form of skin allergy prevalent in Pakistan, which may affect anyone at any time.
It was highlighted that the effects of CSU are more than skin deep. Alongside the distressing physical symptoms, CSU can be a great psychological, social& economic burden.CSU's spontaneous nature may leave people living in isolation due to fear of unpredictable outbreaks.The highly interactive expert forum included discussions exploring the issues pertaining to Urticaria.Highly respectable dermatologists namely Dr. Shahid Abbas, Dr. Azer Rashid, Dr. Iqbal Tareen, Dr. Pervez Iqbal, Dr. Badar Dhannani , Dr. J I Bhatti, Dr. Afzal Lodhi, Dr.Hatim Ali Shah, Dr. Faisal Khilji, Dr.Sharf Ali Shah, Dr. Atif Kazmi, Dr. Saeed Haneef, Dr.Azeem Jahangeer , Dr. Haseeb Sajjad, Dr. Ijaz, Dr.Uzair Qureshi, Dr. Tariq Zaman, Dr. GM Cheema, Dr.Najia Ashraf,among others shared their valuable insights. The 1st ever patient group – The 'U within Association', also attended the event with innovative activities to promote public awareness about urticaria. The evening's finale was a great song dedicated to the Urticaria patients by the very famous Music Icon Natasha Baig and Pakistan Idol runner-up Sajid Khan. An interactive Q&A session all about Urticaria was also arranged in which eminent dermatologists shared their insights. The evening's finale was a great song dedicated to the Urticaria patients by Natasha Baig and Sajid Khan.
The event was well-attended by the people from different walks of life including famous film and TV artists, renowned doctors, well known social and health workers besides social organizations and media personnel. Mr. Zulfiqar Shilwani – Information Secretary Sindh and Dr. Salma Kausar – Senior Medical Director KMC participated as the guests of honour on the occasion. Mr. Shahab Rizvi – Country President Novartis welcomed the guests to the show.
Headquartered in Basel (Switzerland), Novartis has core businesses in pharmaceuticals, vaccines, consumer health, generics, eye care and animal health. The company employs nearly 115,000 people in over 140 countries worldwide to help save lives and improve the quality of life. The Group is present in Pakistan through Novartis Pakistan Limited.
The Dolmen Shopping Festival over the past few years has earned the reputation of bringing tremendous bargains to Karachites, at least twice a year. Being in full swing since December 20, 2014 this time it was real crowd puller and brought in throngs of people to the three Dolmen Mall locations in Karachi, Clifton, Tariq Road and Hyderi. The Festival has over 50 brand partners and 100 participating outlets, offering delightful bargains and discounts to shoppers.
This year the festival started with a candle vigil at laying of flower wreaths and remembrance notes for the 141 martyrs of the Army Public School Peshawar. The management of Dolmen Mall dedicated the entire festival to the children of Pakistan.
Among many attractions of #DSFKHI were a fashion fusion show and a theater play and artwork display by the students of Indus Valley School Of Art & Architecture, Karachi. An amazing feature was a life size game of monopoly where shoppers could spend Rs.5000 at the Dolmen Mall & enjoy a game of Monopoly.
A first of its kind feature of this shoppers' bonanza was a bloggers' meet-up-cum-digital treasure hunt. Around 40 bloggers and online influencers were briefed spontaneously at 'Barrista Lavazza' about the time barred treasure hunt race, that led to a crazy trip of the Dolmen Mall Clifton by way of completing  9 simple tasks and posting selfies at the completion of each. Some of the fun activities included playing the 'Raging Ape' at Sindbad and tweeting a picture doing same and posting selfies from the Instagram booth.  The winner of the Treasure Hunt, blogger Umair Mirza won an 'HP Elitepad' as the first prize.
Main crowd puller however still proved to be bargain sales, gift hampers, shopping vouchers and an opportunity to win exciting prizes at the end of the festival. Due to popular demand the festival has now been extended till Friday, January 9, 2015, which will also be the day of the grand lucky draw. So hop on to the nearest Dolmen Mall and shop till you drop 😉
Photo courtesy: Adil Awan @aurdil and Arsalan Muhammad Khan @amk
Karachi Water and Sewerage Board (KW&SB) Managing Director Syed Hashim Raza Zaidi has directed the officer in-charge of Hydrants and Tankers Operation that nearest water hydrants of KW&SB in the event of any fire incident in the city automatically and instantly be placed at the disposal of Fire Brigade Department of KMC or any other firefighting agency as an emergency measure. According to a statement issued on Tuesday, the fire tenders of KMC, KPT, DHA or any other agency could be filled or refilled from nearby hydrants in the affected area of the city for firefighting and protection of human lives or loss of property. Other than any emergency filling, fire tenders of any agency will not be allowed filling adding that strict action will be taken against those officials who failed to comply with the instructions.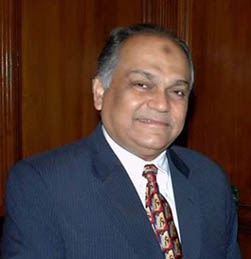 Commissioner Karachi Shoaib Ahmed Siddiqui has said that 35 more CNG buses would operate on the city roads very soon.  "Transport and Communication Department (TCD) should scrutinize system of looking after the buses so that they could not become out of order again," he said while addressing a meeting at his office in the metropolis to review repairing of the remaining 35 buses out of 71.The Sindh Chief Minister had inaugurated 36 CNG buses on September 5, which have started operation from Quaidabad to the Tower area.
The commissioner said it was through personal efforts of Sindh chief minister that Karachi had got better transport facility.He vowed that the under-repairing 35 buses would soon be on roads after completion of work. He said that it should be ensured that the need of transparency and quality was fulfilled during this process.The meeting decided to complete the repairing work in two phases. The 16 buses would be brought on road in first phase and those would be run from Surjani Town to Tower through MA Jinnah Road, while in the other phase, 19 buses would be brought on road and those would be run from Sohrab Goth to Tower through FB Area, Liaquatabad, Gurumandir and MA Jinnah Road. It was hoped that the 35 buses would be on board by the end of November after getting them repaired.TCD also informed about the Bus Rapid Transit (BRT) project, which would be completed by 2018.
In the first phase BRT project would be started on Yellow Line Bus. Yellow Line's 80 percent process of tender had been completed. It was hoped that it would start facilitating citizens in the first part of the next year.Yellow Line would ply the route from Landhi to Tower through Shahra-e-Faisal, MA Jinnah. Initially, 100 buses would be run, informed TCD.Additional Director TCD Saeed Akhtar, Director Planning and Development Commissioner House Syed M Shakib, Deputy Secretary Sindh Transport Department Safdar Hussain Rizvi, Secretary RTA Manshad Shahani and other officers were also present on the occasion.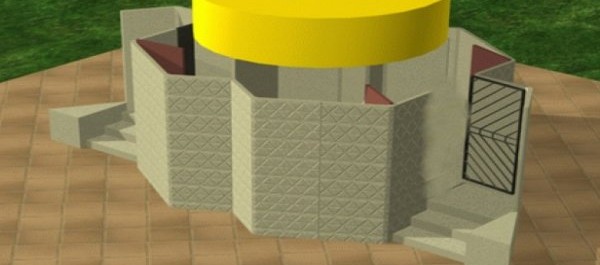 The commissioner office has planned to build 200 public toilets in the government offices. According to a news source, the commissioner office has taken this initiative on orders of the Sindh High Court.
Commissioner Shoaib Ahmed Siddiqui told reporters that the public toilets would be built at different locations in the city and old toilets would be revamped. The news source reported further that the Karachi Water & Sewerage Board and K-Electric would provide free of cost water and electricity to the public toilets.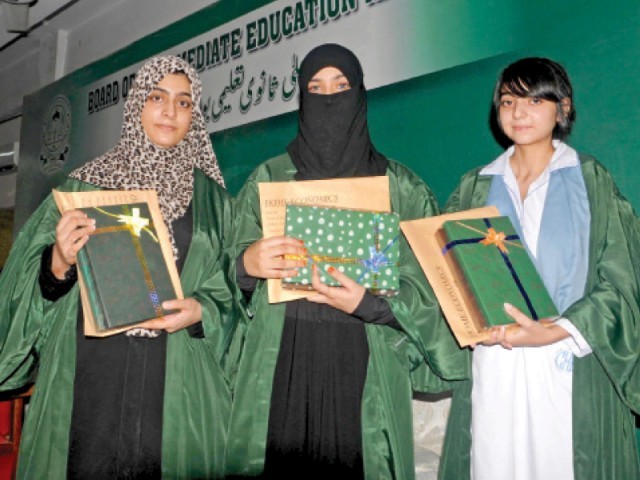 The pre-medical college results announced on Monday by the Board of Intermediate Education, Karachi (BIEK), reasserted the alarming trend of growing gender disparity in the healthcare professions. This year, only 1,603 male students will be eligible to apply to medical colleges as compared to 9,203 females this year.
According to the results announced by the education board's examinations controller, Imran Khan Chishti, a total of 19,902 students sat for the pre-medical exams, of which nearly 75% were girls. Those who managed to pass the exams were 10,833, or 54%. However, this percentage was skewed in favour of the girls since 58% of them passed the exams as compared to merely 40% of the boys. Nearly seven per cent of all students got through with A-1 grades, 16% with As, 15% with Bs, 12% with Cs and four per cent with D grades.
BIEK chairperson Anwar Ahmed Zai, while talking to The Express Tribune, expressed his concerns over the increasing ratio of girls getting into pre-medical education as compared to boys.  "This gender disparity persists even when these students join healthcare facilities after studying medicine from universities," said Prof Ahmed Zai. "The situation will pose serious issues for the country's healthcare system in the next few years."
Meanwhile, the statistics issued by the Pakistan Medical Association corroborate the concerns posed by Prof Ahmed Zai. Around three quarters of the female students of medicine abandon the field right after graduating or after marriage.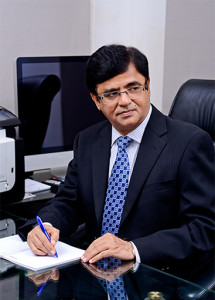 BOL, Pakistan's mew media group, has welcomed on-board globally acclaimed journalist Kamran Khan as the group's President and Editor-in-Chief. This is a major milestone for BOL which has meticulously acquired a dream-team of highly experienced professionals with decades of experience to their credit.
Mr. Kamran Khan is one of the most respected, experienced and celebrated professionals of Pakistani journalism with unparalleled fan following in Pakistan and abroad. His experience with more than 3000 fantastic investigative news stories and around 3000 daily news and current affairs shows make Mr. Kamran Khan, in many ways, Pakistan's most distinguished journalist with global recognition.
His legendary daily news and current affairs show "Aaj Kamran Khan Kay Saath (AKKKS)" gained incomparable heights in viewer ship, ratings and above all, in credibility. From The New York Times to Gallup surveys in Pakistan, viewers found AKKKS as most watched and most credible news and current affairs show in Pakistan. Before that, his 25 years in print journalism had earned Mr. Kamran Khan a celebrity status as Pakistan's most famous investigative journalist.
Mr. Kamran Khan's decision to join BOL is a momentous honor and privilege for BOL. His candid journalistic style and high professional standards symbolize the ideals of modern journalism and have brought him well-deserved international acclaim. He has been known to leave a trail of leaders in his wake and BOLwalas stand to benefit immensely from his diverse expertise.
"We are at the brink of revolutionizing the country's media industry," said Mr. Kamran Khan, while commenting on his decision to join BOL. "This will herald the beginning of not just a better and stronger media industry but also a new Pakistan."
BOL has been launched by Axact, world's leading IT company, with the objective of revolutionizing the country's media industry. The industry has been incredibly supportive and welcoming with a number of leading media professionals joining BOL to help realize the channel's long-term vision and to spread the message of SEDAxact.
BOL senior leadership, including Chairman and CEO Shoaib Ahmed Shaikh, are immensely delighted to welcome Mr. Kamran Khan to the fold. "We have promised Pakistan a revolution and we do not default on our promises," said Mr. Shoaib Shaikh, adding that Mr. Kamran Khan's decision to join BOL represents the beginning of the revolution. (PR)