Archive for the 'Karachi Education' Category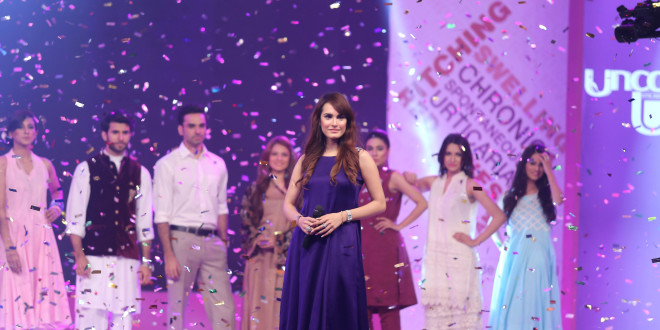 The group of prominent doctors and show biz personalities have organized an evening of science and art coming together to spread awareness about a debilitating skin condition known as Urticaria in collaboration with Novartis Pharma Pakistan recently. The presentation had the presence of people from different walks of life including showbiz galaxy, renowned dermatologists across the country, eminent celebrities, social organizations and media personnel. Secretary Information Sindh, Dr Zulfiqar Shalwani was the chief guest while Salma Kausar-Senior Medical Director of KMC, Country President Novartis Shahab Rizvi also graced the occasion. The event aspires to help improve patients' quality of life via dispersing an understanding of Urticaria through live performances and expert discussion. The live performances, beautifully choreographed to highlight the effects Urticaria has on social and professional lives of the victims, entailed a piece by Joshinder Chabbria, a real doctor patient interaction, and a theatrical ramp show lead by famous Model & Socialist Nadia Hussain. Each segment elaborates various aspects of a typical Urticaria patient's ordeal. Chronic Spontaneous Urticaria (CSU) is a severe form of skin allergy prevalent in Pakistan, which may affect anyone at any time.
It was highlighted that the effects of CSU are more than skin deep. Alongside the distressing physical symptoms, CSU can be a great psychological, social& economic burden.CSU's spontaneous nature may leave people living in isolation due to fear of unpredictable outbreaks.The highly interactive expert forum included discussions exploring the issues pertaining to Urticaria.Highly respectable dermatologists namely Dr. Shahid Abbas, Dr. Azer Rashid, Dr. Iqbal Tareen, Dr. Pervez Iqbal, Dr. Badar Dhannani , Dr. J I Bhatti, Dr. Afzal Lodhi, Dr.Hatim Ali Shah, Dr. Faisal Khilji, Dr.Sharf Ali Shah, Dr. Atif Kazmi, Dr. Saeed Haneef, Dr.Azeem Jahangeer , Dr. Haseeb Sajjad, Dr. Ijaz, Dr.Uzair Qureshi, Dr. Tariq Zaman, Dr. GM Cheema, Dr.Najia Ashraf,among others shared their valuable insights. The 1st ever patient group – The 'U within Association', also attended the event with innovative activities to promote public awareness about urticaria. The evening's finale was a great song dedicated to the Urticaria patients by the very famous Music Icon Natasha Baig and Pakistan Idol runner-up Sajid Khan. An interactive Q&A session all about Urticaria was also arranged in which eminent dermatologists shared their insights. The evening's finale was a great song dedicated to the Urticaria patients by Natasha Baig and Sajid Khan.
The event was well-attended by the people from different walks of life including famous film and TV artists, renowned doctors, well known social and health workers besides social organizations and media personnel. Mr. Zulfiqar Shilwani – Information Secretary Sindh and Dr. Salma Kausar – Senior Medical Director KMC participated as the guests of honour on the occasion. Mr. Shahab Rizvi – Country President Novartis welcomed the guests to the show.
Headquartered in Basel (Switzerland), Novartis has core businesses in pharmaceuticals, vaccines, consumer health, generics, eye care and animal health. The company employs nearly 115,000 people in over 140 countries worldwide to help save lives and improve the quality of life. The Group is present in Pakistan through Novartis Pakistan Limited.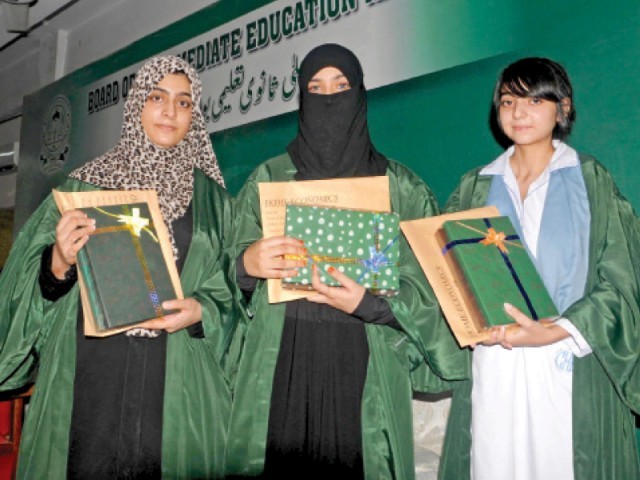 The pre-medical college results announced on Monday by the Board of Intermediate Education, Karachi (BIEK), reasserted the alarming trend of growing gender disparity in the healthcare professions. This year, only 1,603 male students will be eligible to apply to medical colleges as compared to 9,203 females this year.
According to the results announced by the education board's examinations controller, Imran Khan Chishti, a total of 19,902 students sat for the pre-medical exams, of which nearly 75% were girls. Those who managed to pass the exams were 10,833, or 54%. However, this percentage was skewed in favour of the girls since 58% of them passed the exams as compared to merely 40% of the boys. Nearly seven per cent of all students got through with A-1 grades, 16% with As, 15% with Bs, 12% with Cs and four per cent with D grades.
BIEK chairperson Anwar Ahmed Zai, while talking to The Express Tribune, expressed his concerns over the increasing ratio of girls getting into pre-medical education as compared to boys.  "This gender disparity persists even when these students join healthcare facilities after studying medicine from universities," said Prof Ahmed Zai. "The situation will pose serious issues for the country's healthcare system in the next few years."
Meanwhile, the statistics issued by the Pakistan Medical Association corroborate the concerns posed by Prof Ahmed Zai. Around three quarters of the female students of medicine abandon the field right after graduating or after marriage.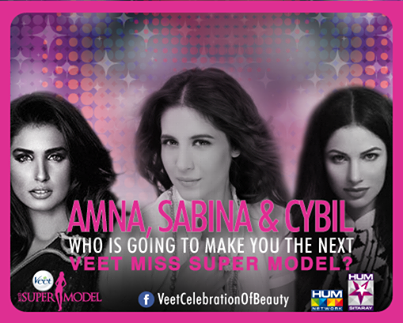 Veet Miss Super Model 2014 competition will likely to be on air on a local channel in mid May 2014 and participants from across Pakistan have already been selected. Model Wiqar Ali Khan accompanying with supermodels Amna Ilyar, Cybil Chaudhry, Sabina Pasha and Nadia Hussain said, "This year many things have been changed in the competition for title." Many news happenings will be involved in programme and the programme will be showcasing 8 themed episodes and each episode will focus on grooming the models in various aspects of modeling based on beauty, confidence and personality development.
He said programme would be hosted by him and every round would be an eliminating round on criteria level. The winner will be bestowed with the title of Miss Super Model as well as a precious modeling contract. Amna Ilyar, Cybil Chaudhry and Sabina Pasha will coach and mentor a group of contestants. The episode will showcase celebrity appearances from the fashion, TV and film industry besides they will judge the challenges by the aspiring models competing, Khan asserted. A representative of the Veet said, "We have created this platform to allow young women to turn their dreams into reality". Veet Miss Super Model has established itself as a recognisable and renowned platform.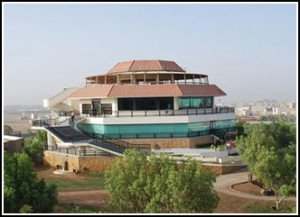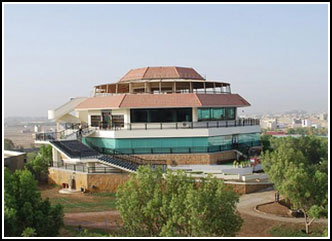 Dreamworld Resort, Hotel and Golf Course proudly presents Children's Day on 13th April 2014 .With a membership base of over 18000, the festival promises fun filled activities and entertainment for children and their families. This event is in line with the vision of Dreamworld Resort, Hotel & Golf Course, which is to provide both entertainment and social correspondence  for its members and public.
The event aims to provide high-quality educational and fun entertainment in a family friendly atmosphere. Offering several activities, the event is divided into themed zones delivering many exciting activities and competitions including swimming competition, boating competition, pot & win, sack race, tug of war, loop wire game, drop the coin in the water bucket, drag the ball with water spray, separate mixed canes, hold and drag the ball on the pipe, blow the balloon and throw the paper glass, Pile up the empty canes on the floating plate.
There will be several on stage activities like fairy tale quiz, one man show, fancy dress show, puppet show, magic show, quiz show, spelling competition, singing competition, jokes competition, lullaby competition, hang man, rapid fire and parody.
Entertainment with programming is carefully aimed at specific age groups and interests, there is fun adventure and for everyone. This event will truly bring excitement and fun for the entertainment deprived citizens.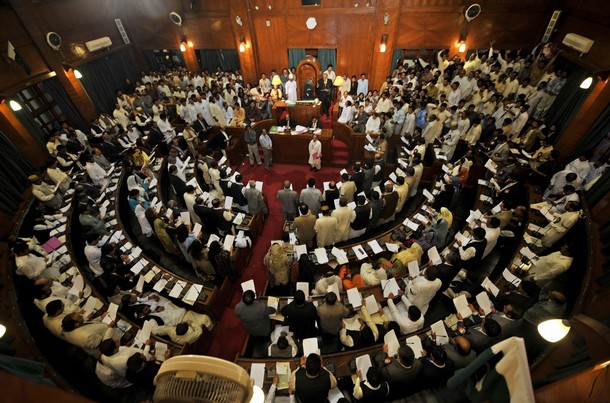 The Sindh Assembly Monday demanded the disbandment of the Council of Islamic Ideology while passing a resolution to stop implementation on the CII's earlier decisions, Local TV reported.
The resolution was moved by Pakistan Muslim League-Functional's (PML-F) leader Mehtab Akhtar Rashidi.
The Assembly expressed serious reservations over the recent decisions taken by the CII with regards to women.
It moreover demanded of the federal government that any implementation pertaining to the CII's decisions over underage marriages and DNA tests should be stopped.
The CII has come under fire with its controversial statements and rulings of which the most recent were that laws related to minimum age of marriage were un-Islamic and that children of any age could get married if they attain puberty and that the current law requiring a man to seek written permission from his wife before contracting a second marriage should be amended.
Unidentified armed men shot dead college principal within the vicinity of Liaquatabad police station, Geo News reported.
Sources said college principal Sibt-e-Jaffar was on his way from the college to his home on motorcycle, when unidentified armed men intercepted him in Liaquatabad area and opened fire, killing him on the spot.
Meanwhile, The Shia Ulema council has announced three days of mourning and demanded that the killers be arrested immediately.
Sindh Professors and Lecturers Association (SAPLA) has also announced to shut colleges on Tuesday against the killing of Sibt-e-Jaffar. (The News)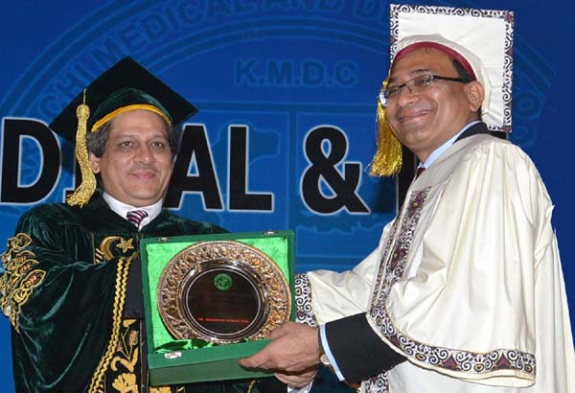 Governor of Sindh Dr. Ishrat-ul-Ebad Khan announced to upgrade the KMDC to a University in next two to three weeks and a grant of Rs100million for the college. He also announced making the current principal Prof. Waqar Hussain Kazmi the university's first Vice Chancellor. He was addressing the 4th Convocation of KMDC which was also attended by the Provincial Health Minister Dr. Sagheer Ahmed, MNA Abdul Waseem, MPA Abdul Moeed Siddiqui, Senator Abdul Haseeb Khan, Administrator Karachi Muhammad Hussain Syed, Metropolitan Commissioner Matanat Ali Khan, Vice Chancellor Karachi University Prof. Dr. Muhammad Qaiser, Principal KMDC Prof. Waqar H. Kazmi and others.
The Governor of Sindh also announced an additional grant of Rs400million for development works of Phase-III that includes establishing an IT and Video Conferencing Lab, an auditorium, an administrative block and a ten storey building in KMDC. Degrees were awarded to 212 Doctors in MBBS and BDS whereas 13 Doctors Gold Medals and Rs25000 cash reward. Earlier presenting the inaugural speech KMC Administrator Muhammad Hussain Syed congratulated the successful degree holders of college and thanked Chief Guest Governor of Sindh Dr. Ishrat-ul-Ebad Khan and guest of honor provincial health minister Dr. Sagheer Ahmed for attending the convocation. Administrator Karachi said in today's world having a mere MBBS or BDS is not just sufficient and like other professionals they must continue updating their knowledge and better understanding of existing and new diseases. He said medical education in Pakistan is given an important consideration therefore we should enhance our capabilities and capacities in professional developments we should also work together formulating a policy to ensure good quality and ethical practices of doctors. He said as patron-in-chief of KMDC I m well aware of the problems faced by faculty members, staff and others and we are taking special measures on a priority basis for the resolution of all issues under the under the leadership and guidance of Governor of Sindh Dr. Ishrat-ul-Ebad Khan. He said the KMDC has reached its present enviable status in a very short time. The number of seats for MBBS has been increased from 100 to 250 similarly the number of BDS seats has been doubled from 50 to 100. Necessary legislation has been done to convert KMDC from college to a university titled the "City University of Medical Sciences." He said KMDC is the only medical and dental college of our country which is being run and patronized by the Local Metropolitan Corporation where admissions are based on a transparent, accountable and total open merit policy.
Speaking on this occasion Vice Chancellor K.U announced a two year masters program in public health for KMDC. Provincial Minister for Health Dr. Sagheer Ahmed, Principal KMDC Dr. Waqar H. Kazmi and others also spoke on the occasion.

By Mohammad Nazakat Ali
The Chairman of the Federal Public Service Commission (FPSC), Justice (Rtd) Raana Bhagwandas, has urged the youngsters, having completed education, to think in terms of contributing their bit for the country rather than expecting each individual to be provided jobs by the government.
He made the observation in his keynote address in the Career Counseling Session, organized by the University of Karachi with the collaboration with Department of Youth Affairs, Government of Sindh, and the FBSC, here at the university's ICCBS Auditorium of the HEJ Research Institute of Chemistry on Thursday.
Justice Bhagwandas was of the opinion that the youngsters of the country possess enormous talents in different fields and they can make a huge impact if guided and motivated properly.

"They are not short of talent. They are quick learners and hard workers. They need to be guided and motivated to let them make the best use of their skills and education. They are full of energy. All they need is the direction," he remarked.
"On their part, the youth should also realize the limitations of the government. Obviously it's practically not possible to provide government job to every individual passing out from the university. They should learn to think in terms of giving something to the country rather than expecting from the government," Justice Bhagwandas observed.
"You people are fortunate to be the citizens of an independent and sovereign state. Let you play a proactive role in taking our country to another level. You are the future of the country. You to think and deliver," he urged.
"The FPSC provides job to qualified and deserving youngsters. It's not influenced by the government or the state. The selection is done purely on merit," Justice Bhagwandas added.
Shoaib Ahmed Siddiqui, Secretary, Youth Affairs, Government of Sindh, in his brief remarks, advised the youngsters to meet the challenge of tomorrow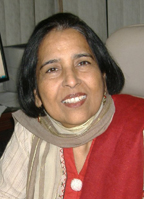 by engaging themselves in activities that enhance their skills. He pointed out that the youth of today held the key for charting the destiny of the nation for the years to come.
Prof. Dr.Shahana Urooj Kazmi, Chairperson, Department of Microbiology, stated that the session was organized to create awareness and to motivate youth for enhanced participation in CSS Examination under the SPSC.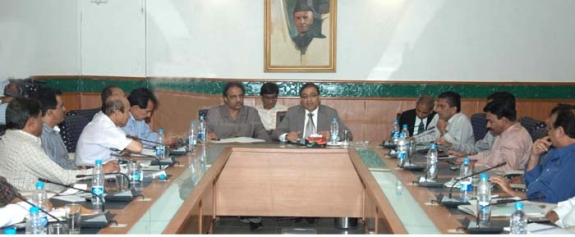 KMC Administrator Muhammad Hussain Syed has said that heavy shower was forecasted for Karachi in the coming monsoon which was expected to be more than previous records of rains in the city. He therefore directed all concerned departments to get them prepared for coming rainy season and ensure immediate drainage of rain water with maintenance of traffic flow on roads and elimination of any possibility of spread of after rain diseases. All those officers will be relieved from their post right on next day if they found guilty of negligence or carelessness in their duty.
He expressed these views while chairing a high level meeting to review the preparation for monsoon rains. The meeting was attended by Metropolitan Commissioner Matanat Ali Khan, Administrators of all five district municipal corporations and municipal commissioners, Director General Technical Services Altaf G. Memon, Director General Parks Niaz Soomro, Financial Advisor Amir Khursheed and Chief Engineers of all districts of Karachi, Senior Director Health Services Dr. Shoukat Zaman and other officers. Administrator Karachi instructed the officers and staff of KMC to ensure their presence on roads during rainy season. He said any negligence or carelessness in this work will not be tolerated and such officers and subordinate staff will be immediately relieved from their post. He said the officers and staff of KMC should work hard to provide maximum convenience to citizens. Administrator Muhammad Hussain Syed also directed the concerned department to pay special attention during rains on the katchi abadies and suburban areas besides the main city areas and corridors. Immediate drainage of rain water must be ensured with the measures to control the epidemics after rains. He said cleaning of 13 major city drains was underway while removal of garbage and de-silting of small drains was being performed by the district municipal corporations. He also directed the engineering department to make special arrangements for drainage of rain water at the sites of construction of flyovers which include Waterpump Roundabout, Ayesha Manzil Roundabout, Liaquatabad Dakkhana Roundabout, Firdous Colony and Jinnah Terminal. He said that the fallen trees and sign boards should be removed right away during rains so that the citizens could be saved from any inconvenience.

The seats of MBBS students in Karachi Medical & Dental College were increased from 100 to 250 and the BDS seats were also increased from 50 to 100. Besides this Rs50million were being provided for extension of faculty, lecture hall and dental lab while an amount of Rs8million will be paid today for payment of salaries and due to employees. This was stated by Administrator KMC Muhammad Hussain Syed while addressing the White Coat Ceremony in KMDC which was attended by students, their parents and faculty members.
Principal Professor Dr. Waqar Kazmi, Vice Pricipal Professor Mehmood Haider, Senior Director Health Services Dr. Nasir Javed, MPA Abdul Moeed Farooqui, Executive Director NICVD Professor Khan Zaman Khan, Prof. Umer Farooq Principal Sindh Medical College and MS of other hospitals of Karachi were also present on this occasion. Administrator Karachi during his speech stressed the need of working hard to learn and serving the ailing humanity. He said KMDC was the best medical college of the country where only merit is considered for admission.
The college was affiliated with some major medical institutions in the city like Abbasi Shaheed Hospital, Sobhraj Maternity Hospital, Sarfaraz Rafiquee Shaheed Hospital and Spencer Eye Hospital where the students of KMDC could get the opportunity to provide medical assistance to all sorts of patients. Administrator Karachi said that the renovation work of KIHD and Spencer Eye Hospital will be completed in next six months, after that these would be the best hospitals in Pakistan. He congratulated the students on the start of new academic session in KMDC. He also announced Rs5 Lac cash award and a certificate for the first class first position holder in FCPS Muhammad Adnan Qureishi. Principal KMDC Professor Dr. Waqar Kazmi, Professor Umer Farooq, Professor Khan Zaman Khan and others also addressed the ceremony.